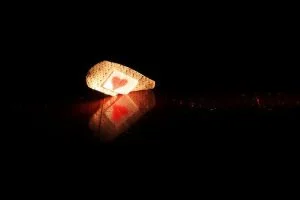 You may have been hearing a bit of controversy in the main stream media lately about the efficacy of multivitamins and even raising the question:
"Are multivitamins bad for you?
This is concerning, as the majority of Americans incorporate multivitamin pills into their daily nutritional regimen. Let's address the idea of fat soluble vitamins and oils for a moment, as well a quick history of their use.
Historically, vitamins A and D have continuously traded places in the limelight with one another, each of the trends ebbing and flowing with time. Vitamin D was initially popular because rickets was a common ailment in the early 1900's. Vitamin A deficiencies and the eye diseases that result from them were relatively rare at the time…but vitamin A was later rebranded as an 'anti-infective' vitamin and began to curry more favor in popular use.
The use of antibiotics exploded after World War II because production had been so high during the war…and modern medicine lost interest in battling any infection with vitamin A. Vitamin D was labeled 'the most toxic of all the vitamins' after it was purported to be responsible for a rash of infant hypercalcemia. Today, that has changed completely. Osteoporosis is blamed on vitamin A and the romance with vitamin D has absolutely been rekindled.
Trends are funny things. Clinical trials held in the 1930's showed that the high content of both vitamins A & D in cod liver oil could reduce the spread of common colds by a third and cut hours missed from work in half. In rarer infections that were more severe, cod liver oil caused dramatic reductions in deaths. Modern medicine had been using it as a treatment for TB, for example.
Since it was believed that vitamin A on its own was 'anti-infective, ' this led to similar trials with halibut liver oil—a substance rich in vitamin A but with low vitamin D content. The trials were inconclusive and did not show any definitive benefit to overall health. This struck a chord with I.G Spiesman, a scientist at the University of Illinois College of Medicine and he had a simple hypothesis: vitamins A and D worked together to prevent infection…and what's more, both vitamins are needed to prevent the common cold.
This led to Spiesman publishing his own clinical trials that were released in 1941. These trials showed clear evidence that when massive doses of each vitamin were administered alone, they provided no benefit…and often proved toxic. Administration of both vitamins together caused absolutely no toxicity and offered a powerful, infection-fighting protection against the common cold.  But alas, as antibiotics grew in popularity after WWII, medical interest in fat soluble vitamins waned…and cod liver oil use fell by the wayside.
Technological advances in the late 20th century allowed for huge advances in biology on a molecular level. This allowed studies to continue on the synergistic properties of both vitamins. Vitamin A and vitamin D both make independent contributions to overall immune system function. This occurs as the molecules bind themselves to their respective receptors. After that occurs, the receptors direct cellular processes towards healthful immune responses. Studies in isolated cells suggest that vitamin D may only begin to activate the proper receptors with the direct cooperation of vitamin A.
What this means is that to ensure that both vitamin A and vitamin D are absorbed and activated properly at the cellular level, it is easiest and most efficient to consume both in ample quantities. The easiest and most efficient way to do so is by incorporating cod liver oil into your wellness plan.
Get your Cod Liver Oil from Medicinal-Foods!