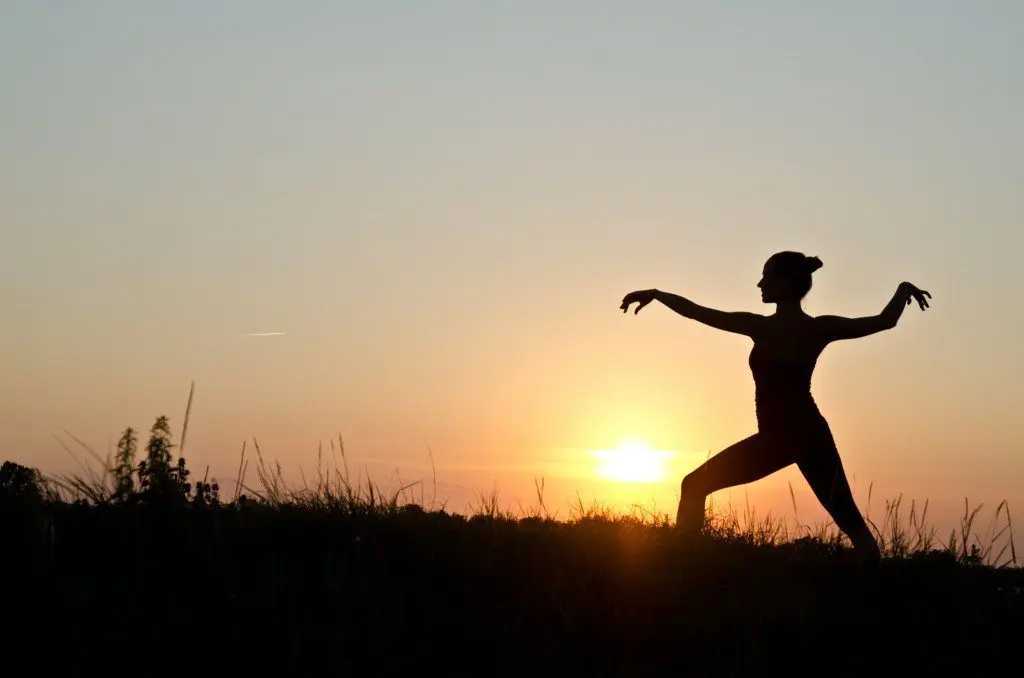 Meditation. We hear so much about it, we want to do it, but when it comes time to sit and be still, it can be discouraging when you don't get the experience you heard about. Like with anything, meditation is a practice. The good news is that you don't need anything but a mindful activity and intention. Meditation is being so tuned in to what you are doing, that you become one with it. It can be sitting, guided, and even movement-based. Movement based might be just the thing to get you started and work it into your day. As long as you are being mindful with your thoughts and focusing on your breath, you can find stillness inside. When you catch your mind taking you on a ride, consciously come back to the present moment with your breath. Breath is the easiest way to bring us back to the now. It connects life to consciousness and unites the body and mind.
'Breathing in, I calm body and mind. Breathing out, I smile. Dwelling in the present moment I know this is the only moment.' – Ticht Naht Hanh
Here are 8 Movement Meditations you can do in your normal day:
Walking:
In the in the Zen tradition, walking meditation is called "kinhin". Make sure you dressed comfortably and if possible, avoid bringing anything with you.  Find a nice walking route where you can relax and relax your eyes. Walk focusing on your breath. Take deep slow breaths- count them for added focus. If you find your mind wandering, feel the way your body moves in conjunction. Walking meditation is also a great time to feel gratitude for your body and being able to enjoy a walking meditation.
Washing the Dishes:
Wash the dishes as you normally would, but practice really being there. Feel the water on your hands and the smooth grooves on the plate. Treat those dishes like they are an important task. As outside thoughts come in, gently push them away, focusing on your breath and the quiet movement of your hands.
Drawing:
Drawing can get you in a similar flow state to meditation. You don't have to know a thing about art to draw lines and shapes and see what unfolds.
Coloring:
Grab a coloring book! Coloring is great because it doesn't require any previous knowledge. Simply focus on the colors and your breath. In various spiritual traditions, mandalas are used to facilitate meditation. Mandalas have the power to enhance your creativity, support healing, promote relaxation, and balance your body's energy.
Dancing:
Simple. Dance and focus on breath and movement. Dancing lets go of the ego and surrenders you to the rhythm of movement. Put your favorite songs on and just get moving and breathing! Dance can be a great way to release tension from the mind and body and connect us to our instincts.
Singing:
Singing has been used as a form of meditation in ancient spiritual traditions and several faiths. Singing is a powerful form of meditation because focuses on the breath, rhythm and uses repetitive words. Try using Mantras, which are sacred words or names repeated to uplift you and helps you keep your focus during meditation. Spiritual mantras are meant to transform you just by saying them. Find an ancient or modern mantra that resonates with you, or if you have something you want to create for yourself, write your own.
Yoga:
At a slower pace, yoga can be a great form of meditation. Again it focuses on your breath and connects you to your body. Holding poses for extended periods of time can facilitate a more meditative experience.
Swimming:
Swimming can be very meditative as long as you are comfortable in the water and mindful. Pay attention to how the sensation of the water on your limbs and how you move – feel the way your hands cut through the surface of the water
Tai Chi:
Tai Chi is an ancient Chinese form of movement and breath, it looks like slow motion dancing. Tai Chi is believed is to realign the body's chi (life force energy). It is even believed to promote brain growth and memory. Take a class or watch videos to learn some basic movements. Once you learn a few movements, you can practice anywhere!
Spirit Tonic for Meditation & Mindfulness
Our Spirit Tonic was designed specifically for Meditation! A potent and expansive "Shen" (Spirit) tonic to help increase self-awareness, enhance relaxation and instill a sense of peace by creating a connection between the Heart, Mind and Spirit.  Ancient Taoists and Zen masters revered these Shen herbs for use on their spiritual path. Our spirit tonic has really caught on with people as an evening relaxer to calm the mind.