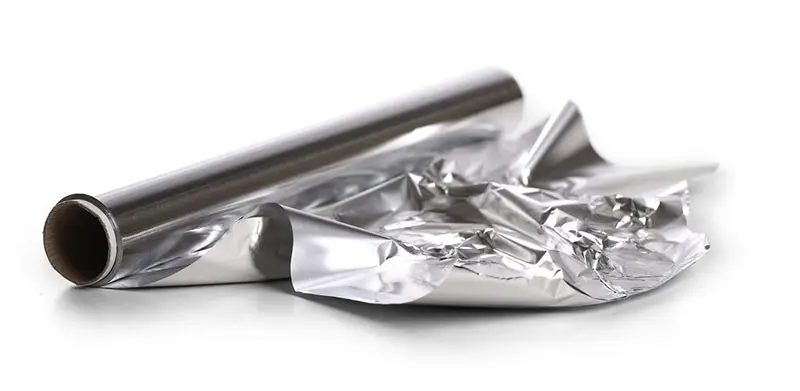 If you haven't heard of the health concerns caused by aluminum foil, it's time that you did. It's the type of knowledge you need to have to remain healthy. Aluminum foil seems harmless enough, right? It's an alternative to plastic wrap and can be handy when barbecuing on the grill.
Aluminum is Linked to Possible Mental Decline and Bone Problems
Would you be surprised to learn that it's actually been known to trigger the onset of Alzheimer's disease? This scientific study relates the Link between Aluminum and the Pathogenesis of Alzheimer's Disease. The metal is known to negatively affect brain function by possibly leading to mental decline as well as the loss of coordination, balance, memory, and even bodily control. If that wasn't alarming enough, it also leeches calcium from the bones when it accumulates in them.
Why It Is the Worst Item to Cook With
Aluminum foil is said to contain up to 400 mg of aluminum. It makes sense, doesn't it? After all, it does get its name from the metal that makes up the foil.
It's not a good item to cook with especially because the higher the temperature of the heat source, the more the aluminum leaches into the food you're cooking. It's also a bad option to use to store vegetable like tomatoes, citrus, and others with spices. Even though aluminum foil has a long history of use, over 100 years to be exact, it should not be used to cook with or store food in.
Use Alternative Food Storage and Cooking Methods
Now that you know the dangers of aluminum foil, you can find alternatives to using it. The planet, your body, and your bones will thank you for being conscientious as a consumer. You won't have to take a health risk every time you cook something. You can avoid the neurotoxicity of aluminum foil by refusing to buy and use it in your home.
A plant-based, raw foods diet eliminates the need to cook food and gets rid of the urge to use aluminum foil. There are plenty of healthy, nutrient dense options to choose from, too, that gives your body what it needs to thrive. From living greens to tonic herbs, you'll find it all at Medicinal Foods.
Increase Your Intake of Calcium Rich Foods and Beverages
Calcium protects your bones and teeth. Be sure your calcium is bio-available! If not, it can contribute to calcification of your joints and grow a "mini-reef" in your body which tiny organism are believed to inhabit, creating a host of inflammatory actions, namely arthritis. So up your intake of calcium rich foods and beverages. If you're not sure where to start, you can include nut milks in your diet. Of all food to buy organic, nuts are perhaps the most important. Almonds, especially are the most heavily sprayed nut. But don't panic, just buy organic.
Nut milks come in many varieties including almond, cashew, and walnut. You can buy a carton of your favorite flavor or make it at home very easily. Choose the type of nuts you want to make into a milk and do it manually by blending the nuts with a strong blender and using a food grade mesh bag to strain.
A ¼ cup of chocolate covered almonds is nutritionally dense. It provides calcium, potassium, vitamin E, and iron. You can use a small amount with filtered water to create a calcium-rich, bone-protecting drink that you can pour over granola or even drink by itself. For a real treat, add some cacao powder and make it a hot or cold beverage.