Coconut oil's been getting a lot of play lately. It seems like everywhere you turn, someone has a remedy that involves it. It's the trump card of health and beauty products, and it can be used to accomplish just about anything – from stellar skin to vegan cakes.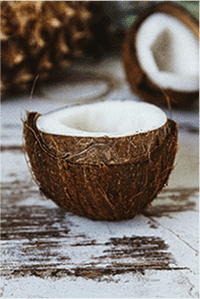 It's no real wonder why it's become so popular. Coconut oil contains a hearty dose of Lauric acid, naturally found in breast milk and converted to a substance called monolaurin, which aids in increasing the body's immunity and helping fight viruses and diseases. It's also loaded with Vitamin E, which balances cholesterol, fights free radicals, prevents disease, balances hormones, thickens hair, improves endurance and repairs damaged skin. Who doesn't want to be a glowing ball of healthy, happy, radiant, well-coiffed energy?
At Medicinal Foods, we're choosing to look at coconut oil use from a more…. architectural angle. Here are a few ways coconut oil can be used in every room of the house. That's right… every room. Even the garage.
The Bathroom
The possibilities are endless when it comes to coconut oil's use in the health and beauty regimen. By adding it to your bathroom routine, you can ditch the chemicals found in drugstore products and save money at the same time. Apply it directly to the skin to hydrate and diminish fine lines, wrinkles and stretch marks. It's also a great way to balance scalp oils and prevent dandruff. You can even use it to remove gum from your hair!
Coconut oil also serves as a rejuvenating base for homemade lotions. Simply mix one cup with any of your favorite essential oils (lavender, vitamin e, almond, tea tree, tangerine, lemon, eucalyptus, etc.), whip it up in a blender for 6-7 minutes and you're left with a nourishing, aromatic body butter that can be applied directly to the skin and easily stored in a small pot or mason jar. You can also apply the mixture to your hair for a deep condition.
For the gentlemen out there (and the ladies who want silky legs), coconut oil can be used as a base for shaving. The oil lubricates the razor, reducing the chance of nicks, cuts and razor burn. It can be applied directly to the skin as an alternative to shaving cream or body wash.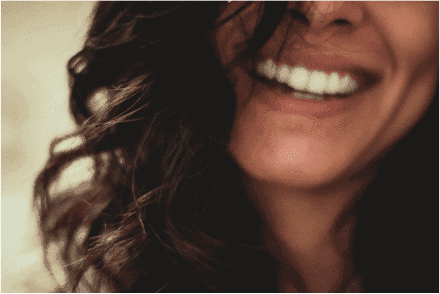 Don't forget about your teeth. Used primarily in Ayurvedic medicine, "oil pulling" is an oral detoxification procedure accomplished by swishing a tablespoon of coconut oil in your mouth for 10-20 minutes. It might seem like a long time, but the benefits include whitening, enamel and gum strengthening, and getting rid of extraneous food and bad breath.
And any good bathroom needs a little cleaning, so use coconut oil to get rid of stubborn soap scum. Wipe down your metal fixtures to give them a renewing shine or apply it to a rag and go to town on your tub or shower's mildew. Watch the yuck rinse away after you run water over your wipe down.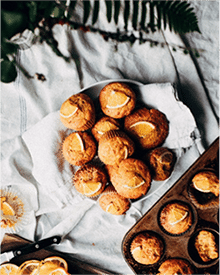 The Kitchen
Coconut oil is a tasty base for a wide array of culinary delights. It's an excellent, heart-healthy substitute for butter or vegetable oil. Unlike most vegetable oils, coconut oil is solid at room temperature, but it has a melting point of just 76 degrees. For ease of storage, melt coconut oil and pour it into an ice cube tray. Upon re-solidifying, it's molded into a convenient serving size and easy to use.
In baking, coconut oil is a sweet, nutty alternative to other oils and leaves the goods moist, fluffy and light. Try it out in a batch of muffins, cakes or cookies and notice the difference in taste and texture. Simply use it as a substitute for vegetable oil in your favorite recipe.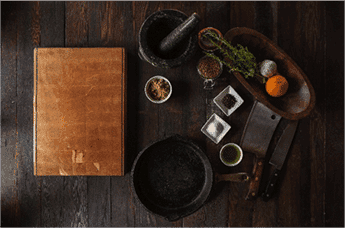 Coconut oil is a cast iron skillet's best friend. Use it to season or grease your pan, or to remove sticky, stubborn leftovers with ease. It can also be used to remove labels or stickers from bottles and jars or the residue they leave behind. It can even condition cutting boards and knives.
You can even mix a little Ghee to add a buttery flavor to Coconut Oil, and is extracted oil is better than heated, it gives it a less processed taste. Coconut is an excellent source of Fat-Soluble vitamins which aid in cavity healing as well as the gut lining. Add virgin, organic coconut oil to make a family favorite for all your cooking, baking and nutritional fat needs. No need for products with either casein and/or lactose!
The Bedroom
Everybody's looking for a way to spice things up in the bedroom. That is, if you're doing it right. Coconut oil should be a staple in any night stand. Melt it down and use it as massage oil and you can transition into whatever unfolds next without worrying about chemical laden lubricants that, quite frankly, taste bad. Coconut oil is sweet and natural and leaves the skin silky but not greasy. And if you get a little on the sheets, it washes off easily in the next load of laundry.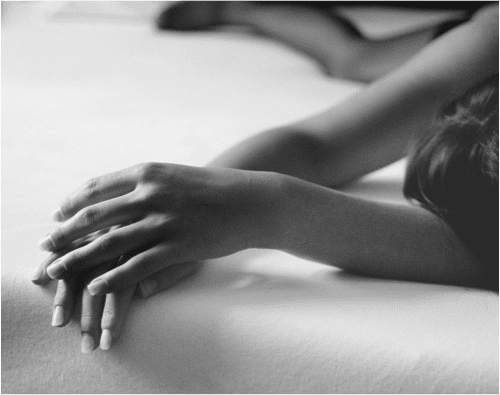 You can also apply coconut oil directly to your hands and cuticles before bed. Cover them with a pair of gloves and let the magic unfold overnight. You'll awaken with the softest hands you've ever had. Apply it to the lips at the same time for a deep condition and a plumper pout come morning.
If you're more focused on other parts of the bedroom, coconut oil can be used to shine patent leather shoes or unstick that zipper you deemed a lost cause. Apply a generous amount to lubricate the zipper, allowing it to glide unstuck with ease. Just be mindful of its contact with the fabric.
The Living Room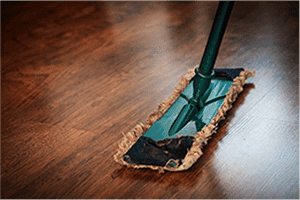 If you run out of lemon oil on cleaning day, worry not. You can polish wooden furniture back to its original shine by mixing coconut oil with lemon juice, dipping a rag in it and running it over wooden surfaces. Apply a tablespoon to your usual floor cleaner to add a gleam back into your hardwood floors. Or remove stubborn scuff marks by massaging them off with coconut oil.
While you're at it, you can condition your leather furniture with coconut oil. Clean the leather first, using vinegar and water or an ounce of dish detergent in cool water. Then apply the oil to the leather with a soft rag and watch it regain its suppleness.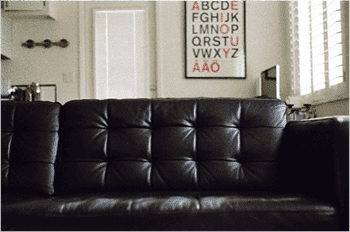 Coconut oil can also be used as the base for a tranquilizing, aromatic air freshener. Instead of buying scented candles, mix 1-2 tablespoons of coconut oil with your favorite essential oil and add it to a candle warmer or diffuser. Sit back and veg out as the tropical scent washes over your living room.
The Garage
Did you know that old-style 300D and 240D Mercedes, Ford IDI and other diesel engines can run on pre-heated coconut oil? Starting up and stopping on Diesel or biogas may help keep your injectors clean.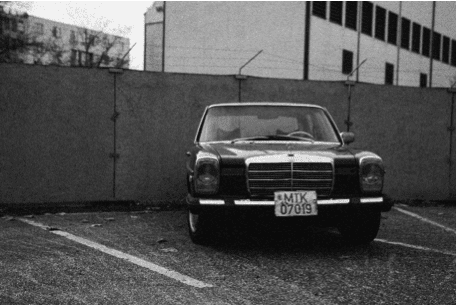 Do you have a sticky car door or lackluster leather seats? Rubbing coconut oil into the leather and applying it to squeaky hinges will smooth out your driving experience. This also works on bicycle chains!
Wondering how to clean off those gardening tools that have been sitting in the garage all winter? Rub them down with coconut oil and watch the metal come back to life just in time to plant your herbs and vegetables. This will also prevent future rust from forming.
If the family cat has a litter box out in the garage, coat it with coconut oil before adding the litter and notice how much easier cleanup can be. The litter won't stick to the sides of the bin. You can even use it as a natural flea repellant by applying it to your cat or dog's fur and skin. If they lick themselves afterward, it is completely nontoxic and perfectly safe.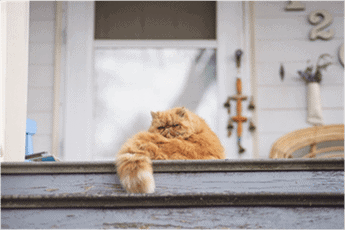 If you're in need of a little pest control, applying coconut oil to the lids of your trash cans can thwart off flies and other critters. To prevent them from laying eggs, coat your trash receptacle with a very thin layer of coconut oil before adding the bag. This will leave your garbage bin maggot free. The same goes for mosquito larvae.
The Garden
Coconut oil is a natural herbicide. Unlike systemic herbicides that are absorbed into the plant, coconut oil coats the outer skin and dissolves it. By doing this, the weed is unable to retain moisture and ultimately withers and dies.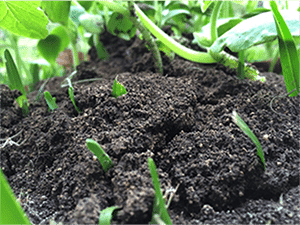 To make the herbicide, measure equal parts coconut oil and cheap vegetable oil, combine them in a saucepan and place it on the stove over a low heat, whisking them together. Next, pour the liquid into a spray bottle, shake it up and spray down your target weeds until they are thoroughly saturated. Apply it every day for one or two weeks, depending on how durable the weed is. Once the weed wilts, pull it up by the base and spritz the hole left behind before filling it with soil. This will prevent the pesky weed from returning!
Who would've thought one simple, natural product could offer so many household benefits? Make the international foods aisle your first stop at the supermarket and it could prevent you from having to grab anything else! Between all the cooking, cleaning, beautifying, seducing and relaxing, you might just decide you're never leaving the house again. And who can blame you? Especially when it's a pest-free, odor-free, scuff-free, rust-free, mildew-free, stain-free home brimming with tasty baked goods and glowing hair and skin.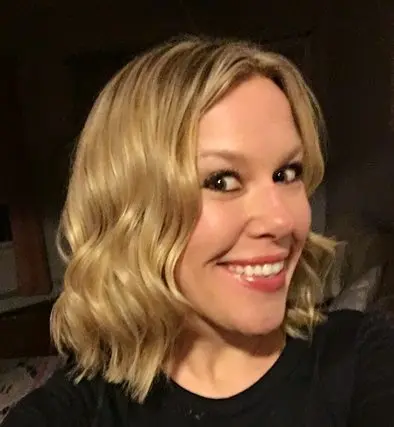 LeeMarie Kennedy is a freelance copywriter, content marketing specialist and RYT 200 yoga teacher in Boston, Massachusetts. She believes in the power of the humorously written word, lightly roasted coffee, solo travel, deep breathing, and never taking herself too seriously.
Connect with LeeMarie on her website and her travel website.