Gourmet Chocolate Covered Almonds. Holiday Gift idea! In a world where wholesome, nutrient-rich snacks are a rare gem, Medicinal-Foods.com brings you a unique and delicious treat that's sure to tantalize your taste buds and nourish your body. Our Gourmet Chocolate Covered Almonds are not your ordinary snack; they are a superfood in disguise. Made with 100% certified organic ingredients, these almonds are sprouted, salted, and generously coated with raw chocolate. In this blog post, we'll explore what makes these delectable treats so special and why you should order them today!
The Power of Chocolate Covered Almonds:
Chocolate covered almonds have long been a beloved treat, but Medicinal-Foods.com takes them to a whole new level of excellence. Here's why our Gourmet Chocolate Covered Almonds stand out: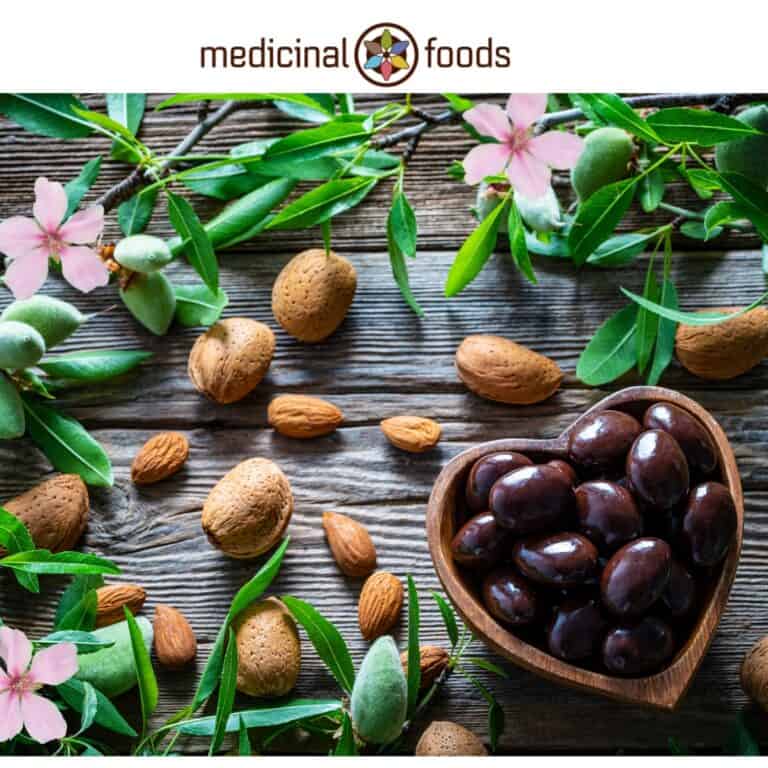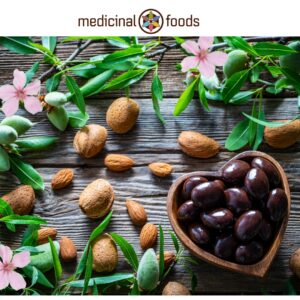 Certified Organic and Pesticide-Free:
It's become increasingly rare to find raw, organic almonds, let alone sprouted and pesticide-free ones. We take pride in sourcing the finest, organic almonds that have been meticulously cared for and free from harmful chemicals.

Nutrient-Dense Superfood:
Our almonds are not just a snack; they are a nutrient-dense superfood. The raw chocolate coating is packed with essential nutrients, providing a boost of energy and vitality with every bite.

Retaining Nutrients with Low-Temperature Dehydration:
To preserve the maximum nutritional value and offer you the freshest, crunchiest taste, we dehydrate our almonds at low temperatures. This ensures that you get all the health benefits without compromising on flavor.

A Touch of Natural Sweetness:
Our almonds are lightly sweetened with raw, evaporated mineral-rich cane juice. This touch of sweetness enhances the overall flavor without overwhelming your taste buds.

Bursting with Flavor and Nutrients:
With a dash of sea salt, our Gourmet Chocolate Covered Almonds are bursting with flavor. The combination of the sea salt and nutrient-dense chocolate creates a delightful harmony that will leave you craving for more.

Sprouted Almond Orchard:
Our almonds come from a thriving organic sprouted almond orchard. They are harvested and sprouted in pure, high-mineral water, ensuring that you're getting the best quality almonds available.

Protein-Rich and Alkaline-Forming:
Almonds are known for their high protein content, making them an excellent choice for those seeking a healthy source of energy. They are also one of the few alkaline-forming nuts, helping to maintain the body's optimal pH balance.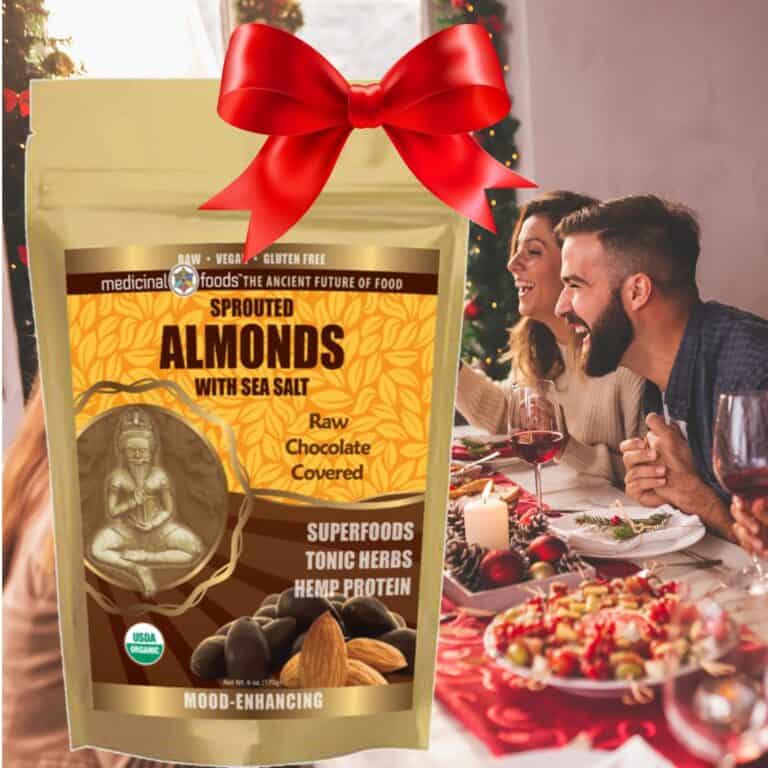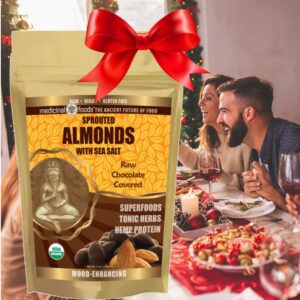 Medicinal-Foods.com's Gourmet Chocolate Covered Almonds are a treat that goes beyond satisfying your taste buds. They are a testament to our commitment to quality, health, and sustainability. These almonds are a guilt-free indulgence that will make your snacking experience truly exceptional. Order your batch today and discover the joy of 100% certified organic, nutrient-dense, and deliciously sweet almonds like never before!