As the Thanksgiving season approaches, we're excited to share some nourishing news that will not only add a dash of health to your holiday but also bring joy to your taste buds. Medicinal-Foods.com, a trusted name in providing quality superfoods, is hosting a special Thanksgiving sale, offering a generous 7% discount on all their brand products. The sale kicks off on November 20th and runs through November 24th, making it the perfect opportunity to infuse your family's Thanksgiving festivities with a dose of wellness.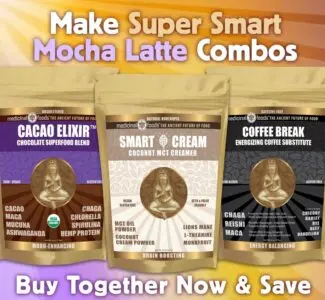 Gratitude in Every Bite
Thanksgiving is a time of gratitude, and what better way to express appreciation for your well-being than by introducing superfoods into your celebratory meals? Medicinal-Foods.com is dedicated to offering products that not only taste good but also contribute to your overall health. From nutrient-packed snacks to revitalizing supplements, their range of offerings is designed to nourish both body and soul.
Unlock the Goodness with Code GRATEFUL7
To make your Thanksgiving even more special, Medicinal-Foods.com is extending a warm invitation to enjoy a 7% discount on all their brand products. Simply use the code GRATEFUL7 during checkout to unlock the savings. Whether you're a wellness enthusiast or someone looking to kickstart a healthier lifestyle, this exclusive Thanksgiving sale is the perfect opportunity to stock up on superfoods that align with your health goals.
A Feast of Superfood Options
Explore Medicinal-Foods.com's extensive selection of superfoods, including antioxidant-rich chocolates, immune-boosting elixirs, and energizing snacks. With a commitment to quality and purity, each product is crafted with care to ensure you're getting the best nature has to offer. This Thanksgiving, treat yourself and your loved ones to a feast that not only satisfies your taste buds but also supports your well-being.
Act Fast – Sale Ends November 24th!
Mark your calendars and set a reminder because this exclusive Thanksgiving sale at Medicinal-Foods.com is a limited-time offer. From November 20th to November 24th, use code GRATEFUL7 to enjoy a 7% discount on your favorite superfoods. Don't miss this chance to elevate your Thanksgiving experience and kickstart a season of wellness for you and your family.
This Thanksgiving, give the gift of health with Medicinal-Foods.com. Your journey to a healthier, happier you begins with every mindful bite.