Sale!
Customer Rated Best Tasting, Highest Quality Superfoods
Satisfaction Guaranteed
If your are not completely satisfied with your purchase, simply contact us within 14 days for a full replacement or refund.
Dentite Cavity Healing Tooth Armor 6-Pack
(On Backorder)
SUPPORTS: Cavity Healing and Tooth Remineralization
FEEL the squeaky, smooth tooth armor after your 1st application
NANO-HYDROXYAPATITE: To remineralize dental caries, refurbish tooth enamel & reduce sensitivity
NANO SILVER: Targets bad bacteria while leaving healthy flora alone.
THEOBROMINE: extracted from Cacao, Expands protective Apatite crystals in Tooth Enamel by 4X
SAY GOOD-BYE TO THE DRILLING, FILLING AND BILLING
Formulated with Nanohydroxyapatite the most effective substance used today to fill in dental caries and refurbish tooth enamel.
This revolutionary new formula combines the cutting edge technology for safe and effective enamel restoration and true tooth remineralization.
The best part is that it begins working immediately, filling in and repairing small dental caries- or cavities. So you can literally feel this squeaky-smooth armor on your teeth with the first application.
It's as easy to use as brushing your teeth with it. And the results are almost instantaneous.
Some report being pain-free from their tooth sensitivities and teeth looking whiter and more "solid" in just a few days.
Apply 1ml treatment of (Approx. 1 Dropper Full) directly onto front and sides of teeth.
Or directly in mouth and gently swish.
Non-GMO
No Fillers
No Additives
Full Description
DIRECTIONS:
Apply 1ml treatment of (Approx. 1 Dropper Full) directly onto front and sides of teeth.
Or directly in mouth and gently swish.
May be be used as a 5-15min "Treatment"
Great for use in waterpic. Just add one squirt to resevoir.
Use as desired throughout the day especially after acidic foods.
Shake Well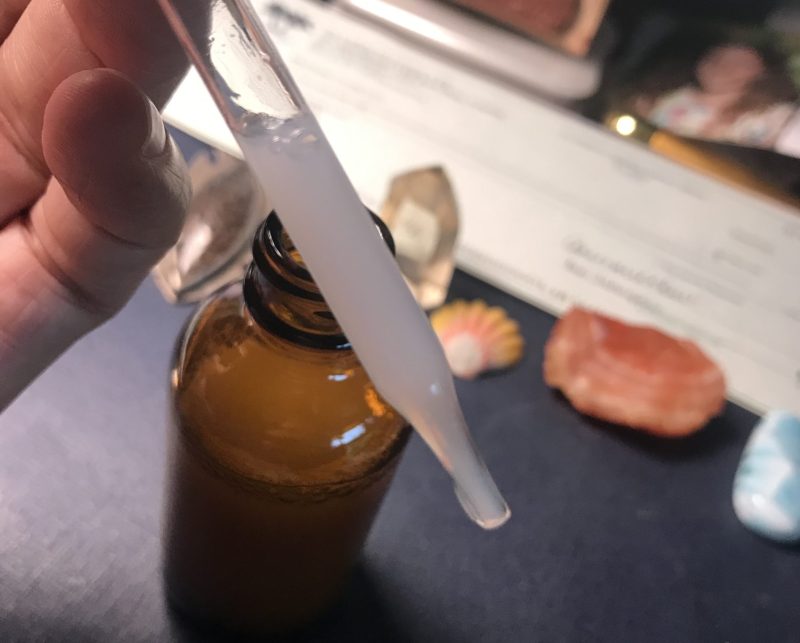 Use with regular brushing. Rinse and spit out. Studies show that teeth are protected and enamel begins restoration after just two minutes of brushing.
A 5-15-minute treatment can be done at night, after brushing teeth for optimal cavity healing.
If accidentally swallowed studies show it breaks down into beneficial calcium.
The U.S. Food and Drug Administration recognizes hydroxyapatite, a calcium compound and a normal constituent of bones and teeth, as safe. Preliminary studies have shown that nano-hydroxyapatite rapidly dissolves in the digestive tract. This means it may be a plus as a delivery mechanism for essential calcium.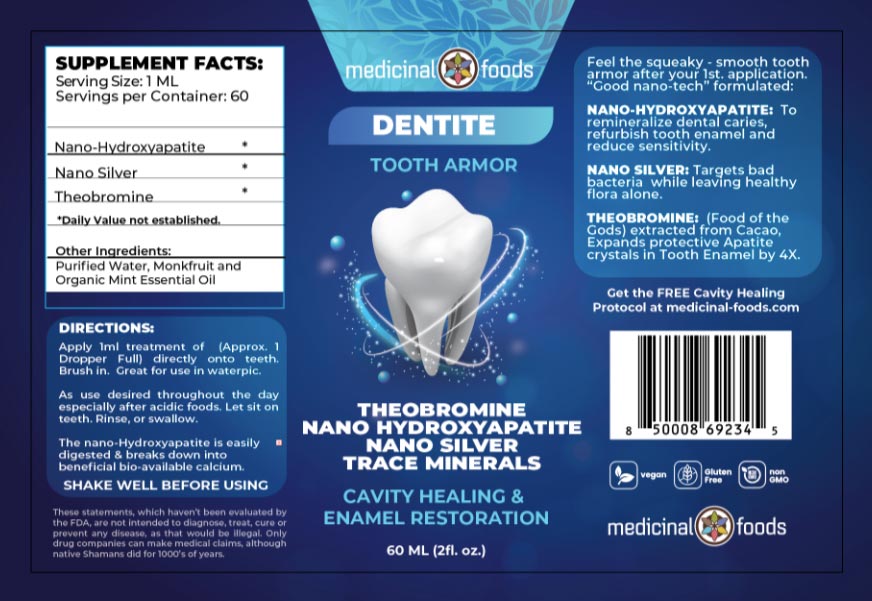 Although many thousands of people have benefited from our products and traditional healers have used the ingredients in our products for millennia, we are required to inform you that: Statements regarding the health benefits of this product have not been evaluated by the Food and Drug Administration. This product is not intended to diagnose, treat, cure or prevent any disease. If you are pregnant, nursing, taking medication, or have a medical condition, consult your physician before using this product.
Our customers also recommend