Customer Rated Best Tasting, Highest Quality Superfoods
Satisfaction Guaranteed
If your are not completely satisfied with your purchase, simply contact us within 14 days for a full replacement or refund.
Men's Levitating Siddha T-Shirt
Large Men's T-Shirt featuring a representation of the father of Ayurveda, which is the ancient study of the knowledge of health and wellness.
Siddha on front, "Let Food be thy Medicine" on back.
Dark Chocolate or Blackberry with meditating Siddha on Energy Burst or Sun Rays.
Full Description
Sky Kubby, the founder of Medicinal Foods™ was drawn to this stone carving from southern Indian temples and chose it as the embodiment and focal-point of his brand.
Later Sky was to find out that the Siddha in the carving was none other than a representation of the father of Ayurveda.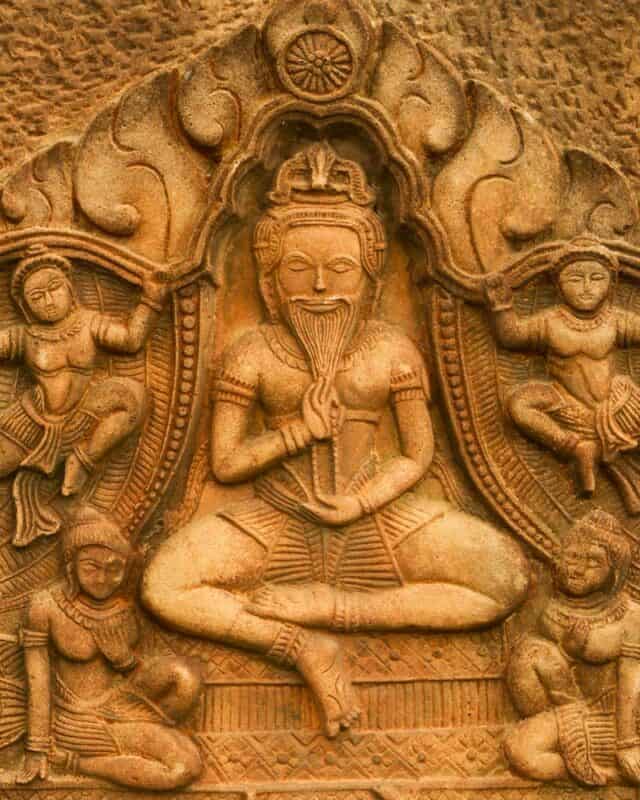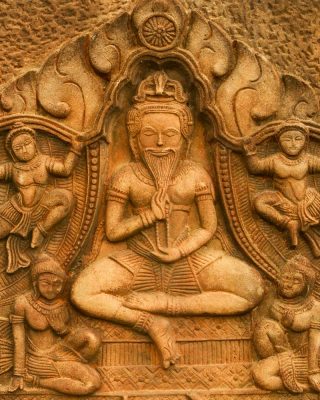 Although many thousands of people have benefited from our products and traditional healers have used the ingredients in our products for millennia, we are required to inform you that: Statements regarding the health benefits of this product have not been evaluated by the Food and Drug Administration. This product is not intended to diagnose, treat, cure or prevent any disease. If you are pregnant, nursing, taking medication, or have a medical condition, consult your physician before using this product.