All of us are aware of what is cod liver oil good for and how it benefits us.
Oil derived from fish livers, which reside at the bottom of the ocean, is an excellent supplement for bone health, reducing inflammation and giving smooth, acne-free, and clean skin.
Don't you think it's a good combination of advantages? It is an excellent source of vitamins D and A, both of which are necessary for the correct functioning of the human body.
Because of its high omega-3 fat content, it has anti-inflammatory properties on the inside and out, and it provides antioxidants to guard against free radical damage.
For this reason, supplements containing this oil are often prescribed to children at a young age to ensure that they are getting the nutrition they need to grow up healthy and disease-free.
You've come to the correct place if you're still unsure of the many advantages.
In the article that follows, we'll discuss how taking supplements benefits your overall health, and maybe that will encourage you to do so.
Cod liver oil is good for what
Only a fraction of what this potent oil may do for your health has been discovered thus far. We'll go through the top reasons why it is a good supplement in this article:
Vitamin A and D-rich
Antioxidant-rich fat-soluble vitamins A and D are particularly abundant in this oil. One tablespoon of this oil has 272% of your daily vitamin A needs and 340% of your daily vitamin D needs. It's also one of the best sources of omega-3 fatty acids, including EPA and DHA, and other essential fatty acids (DHA).
Antioxidant, photoprotective, and anti-inflammatory properties of vitamin A have long been recognized to play a significant role in skin and visual homeostasis.
Aside from the fact that it helps protect DHA from oxidation, it also accumulates in cell membranes. Phosphorus and calcium abnormalities in the body that may lead to bone loss and osteoporosis are also controlled by vitamin D.
Enhance the health of your brain
In terms of the brain's activities and development, omega 3 polyunsaturated fats (PUFAs) - which give their actual title - have an essential part to play.
Neuroprotective capabilities have long been identified and are considered prospective therapies for various neurological and neurodegenerative illnesses. The quantity of omega-3 fatty acids found in one teaspoon of this oil varies from brand to brand, but it is typically about 900 mg.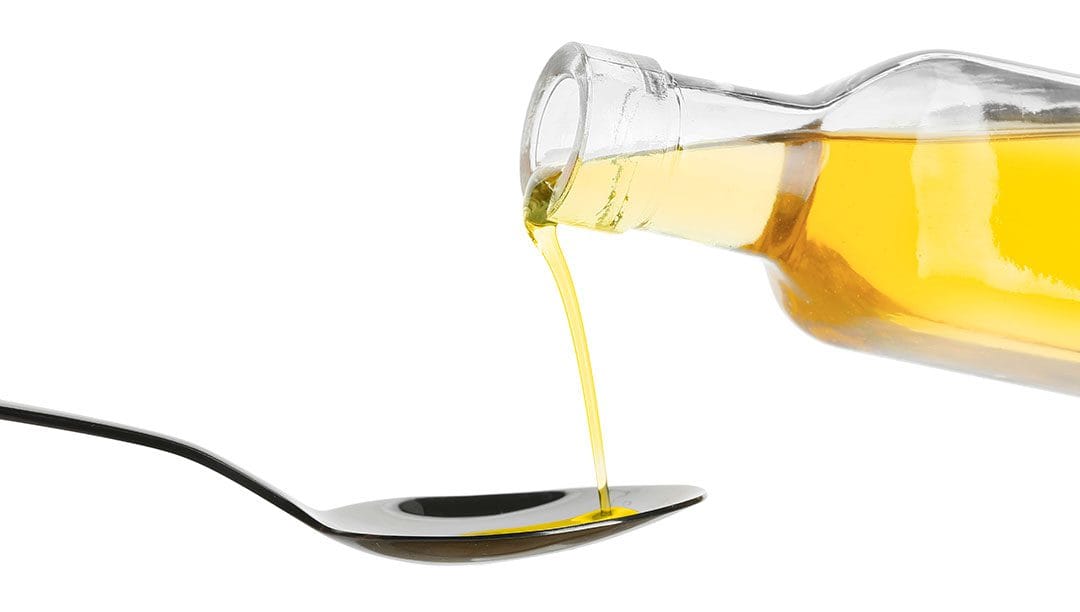 According to the National Institutes of Health, women should consume 1,100 milligrams of omega-3 daily, while men should consume 1,600 milligrams.
Maintain a healthy cardiovascular system
It contains omega-3 fatty acids, which have a favorable impact on cardiovascular health.
The fact that they may cut LDL cholesterol, triglycerides, and cholesterol and increase HDL cholesterol and lower blood pressure has been proven to have substantial cardiovascular-protective benefits.
The two primary omega-3 forms of EPA and DHA have been related to cardiovascular health and anticoagulation.
Reduced chronic inflammation
A variety of common diseases, including heart disease and cancer, can be exacerbated by chronic inflammation. The anti-inflammatory proteins IL-1 and TNF-a are inhibited by the omega-3s and antioxidants present in this oil, which helps battle chronic inflammation.
A poor antioxidant defense against damaging free radicals has been shown to occur in persons deficient in vitamin A or vitamin D, making them more prone to suffer from chronic inflammation.
Reduced depression and anxiety
Chronic inflammation may be linked to mental health issues such as depression or anxiety. If this is the case, it's conceivable that its omega-3 fatty acids might help decrease inflammation and alleviate the symptoms of autoimmune disease.
Chronic inflammation has been linked to sadness and anxiety, and some data shows that anti-inflammatory omega-3 fatty acids may improve cognitive function; however, further study is needed to confirm this.
Improve your bone health
Vitamin D can only be found in it, one of the few sources of vitamin.
For individuals who live far from the equator or don't spend much time outside, the sun's rays are the most common way to acquire their daily amount.
Vitamin D helps the body absorb calcium, so it is so important to have enough of it to keep your bones strong. Adults' risk of fractures, rickets, and osteoporosis is reduced, and young children's bones are strengthened by oil supplements.
Boost the absorption of vitamins
Specific vitamins are better absorbed in the gut when accompanied by a fat source. Vitamin E and vitamin K are among the fat-soluble antioxidants and anti-inflammatory vitamins that may be absorbed when taken as a supplement in a spoonful of it.
Is cod liver oil good for you
Maintain the health of your joints
Patients with Rheumatoid Arthritis may benefit from taking this oil to help maintain healthy joint function and structure. This is due to its inflammation-fighting capabilities. Supplementing this oil decreased the need for prescription anti-inflammatory drugs in 39% of individuals who did so in trials looking at the impact on arthritic symptoms.
Take care of your eyes
Glaucoma and the age-related degeneration of the macular (AMD) caused by chronic inflammation are two of the most prevalent reasons for losing one's eyesight.
However, it contains omega-3 fatty acids and vitamin A, which have been shown to help prevent eye illnesses that are caused by inflammation.
Maintain a healthy glow to your skin
Despite the limited study, omega-3 fatty acids present in this oil have been shown to protect skin from the sun's UV rays, minimize acne, and promote healthy, moisturized skin.
The omega-3 fatty acids in fish oil may improve the skin's barrier function, lowering inflammation and hyperpigmentation caused by ultraviolet light.
In addition, they help alleviate dermatitis symptoms, such as itching and dryness, by hydrating the skin. It aids in healing wounds and reduces the risk of skin cancer.
How to take it?
Its intake was not ideal for all age groups across the board. Vitamin D and vitamin A levels in the blood are frighteningly low. Supplementation is necessary to meet the daily quota for omega-3 fatty acids and vitamin D.
Taking these supplements may help. In the absence of a recommended daily dose, most recommendations for omega-3 fatty acids and vitamins A and D concentrate on the acceptable consumption levels.
The most prevalent forms are capsules and liquids, which vary in strength due to the high levels of Vitamin A included in it.
One stick to the recommended daily dose stated on the packaging is suggested.
Whether you have high blood pressure or are using blood thinner medication, you should check with your doctor before taking it to see if it is safe.
Pregnant ladies are in the same boat. Talk to your doctor before taking the supplement. While receiving adequate omega-3 during pregnancy is necessary and encouraged, excessive vitamin A intake might be hazardous to the baby.
How to take it?
15 mcg of vitamin D year-round for the whole UK population of 4 years and older.
An NRV of 5 mcg is recommended for the UK population, which includes breastfeeding mothers and pregnant women and those who are more likely to be vitamin D deficient.
8.5 to 10 micrograms of vitamin D daily should be given to breastfed babies for the first year of their lives to guarantee that they receive enough.
Since the baby formula is fortified with vitamin D2, formula-fed newborns should not get vitamin D supplements until they eat less than 500 milliliters (approximately a quarter of a pint) of formula per day.
A daily dose of 10 micrograms of vitamin D2 is recommended for children ages 1 to 4. Consult a doctor if you're concerned.
Unexpected Negative Effects
When ingested orally, Adults of all ages may presumably safely consume it when taken orally. Heartburn, stomach trouble, and vomiting are just a few possible side effects.

If taken in large doses may be a health hazard, and they have the potential to reduce blood clotting and increase bleeding risk. Consuming substantial quantities of this oil may cause an increase in vitamin A and vitamin D levels.

If applied to the skin, there is not enough evidence-based information to decide if it is safe to use or what the possible adverse effects may be.
Precautions
If consumed in smaller amounts than the recommended daily dosage, it may be safe for pregnant and breastfeeding women.
When used in excess, it might be harmful. Pregnant or lactating women should avoid ingesting oil that contains more than 3000 mcg of vitamin A or 100 mg of vitamin D.
Children - When used in amounts that do not exceed the recommended daily allowances of vitamins A and D, it is safe for most youngsters. When ingested in high numbers, it may pose a health risk.

Diabetes - Even if it and other fish oils are linked to increased blood sugar levels in diabetics, it isn't clear if this is a concern.
It has been shown to lower blood glucose levels and enhance the effects of diabetic medicines. Keep a close eye on your blood sugar levels if you have diabetes and take it.
Is it good for your skin?
Without a doubt, yes! Omega-3 fatty acids and vitamin A D are abundant in it, as we've seen. All of these ingredients reduce inflammation and free radical damage to your skin. Your skin will seem more young and plump as a result.

As a source of omega-3 fatty acids, it is an excellent choice for reducing wrinkles and creases.
It provides your skin with essential nutrients and hydration and a slew of additional benefits that combine to give your skin a stunning, healthy, nourished, and young appearance. It completes your query to what is cod liver oil good for.