Cleansing Radiation and Embracing Transformational Health
Medicinal Foods Radio - Sky Kubby Interviews Katrine Volinsky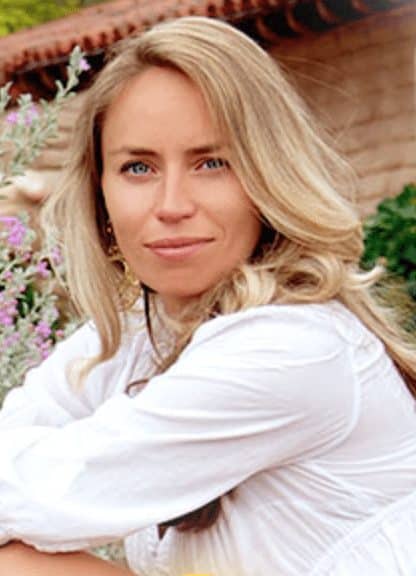 Included in this Podcast:
Cleanse Radiation with Transformational Health Consultant and Chernobyl Survivor, Katrine Volynsky:
Learn how to cleanse protect your body from radiation. Learn the difference between radiation and radioactive particles.
Despite being diagnosed as infertile, and having only one ovary, Katrine Volynsky cleansed and transformed her health to emerge victorious as a healthy supermom.
Radiation particle removal
Protect against ambient radiation
Managing a health crisis
Cleansing radiation with heavy metal detox
Crystal Energy and Megahydrate
Remineralization
Zeolites
When to use iodine to protect your thyroid and why it's not always a good idea!
Emotional and psychological relationship to physical health.
Candida-friendly Sugar free sweetener: Lakanto (Monkfruit Sweetener)
Products discussed on this show:
| | |
| --- | --- |
| Make your water wetter. Hydrating, detoxing, and Alkalizing. | |
| 100X more potent than wild Reishi! Great for liver detoxing and anti-stress. | |
About Katrine Volynsky – truth seeker, researcher, teacher, author, coach, sports nutritionist, athlete, foodie and Chernobyl Survivor. I have been extremely blessed in this life to have faced many health challenges stemming from exposure to radiation as a child and to a crazy modern lifestyle as a young adult trying "to make it" in the world. I say "blessed" because overcoming these challenges allowed me to find my passion and learn so much about [health,](/ayurveda/) spirituality and our environment. Now, my goal is to help educate others, sharing the real solutions for living and thriving in a world filled with toxic substances, man-made radiation and altered food.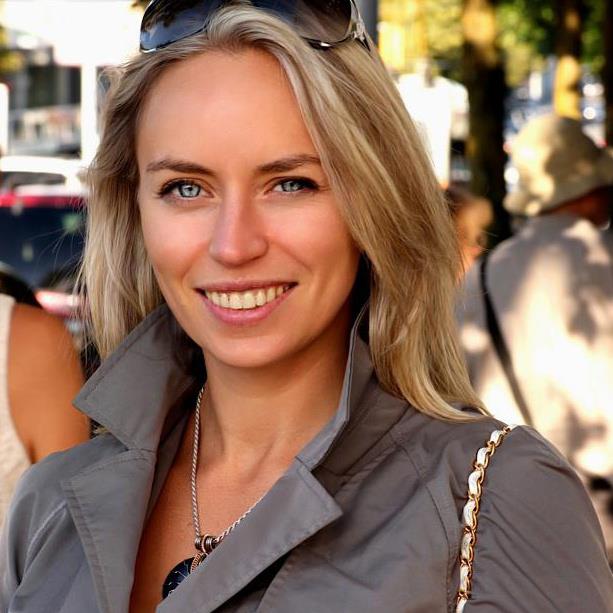 I learned the hard way. In my twenties, I thought I was healthy and fit. I thought skipping meals and eating salad smothered in dressing followed by dessert was a healthy meal. I thought that dragging myself out of bed and drinking coffee to wake up was normal. I thought that being anemic and using birth control pills to control my hormones was normal, too. I am not even going to tell you what my digestion was like!
And then I started falling apart. First, I gained weight at an alarming rate. Then, I got strange issues with my bones and started losing my teeth. Next, my kidneys started failing. I had chronic fatigue, crazy unbalanced hormones, extreme anemia and depression.
And then one day I got it. "If I don't fix my health NOW, and learn how to get well NOW, I am done. And I mean DONE. Like in a box in the ground done." So I made the best decision of my life – I quit everything!
I gave up the Ivy League School, quit my prestigious investment banking job and sold all my stocks. I gave up my modeling career and broke up with my rich boyfriend (goodbye expensive dinners and private jets!) Instead, I started looking for solutions that would truly help me heal.
It was a long journey. I became my own guinea pig, experimenting with cutting-edge and new-paradigm health ideas and technologies to find what worked. It took me [ten?] years, cost me $250, 000 and included many unpleasant detox weeks where I'd barely be able to move while my body flushed out toxins.
[Eventually,](/) I found the mentors, coaches and therapies that truly worked – I didn't just rebuild my health. I took it to the next level!
I went into the fire and emerged a new person. In the process I found that I loved learning about health, healing and the power of lifestyle, diet, awareness and spiritual direction in life. I found my true calling.
Throughout my journey to true health, I've been to many extremes. I have been a hardcore raw foodist, I've fasted for [45 days on water,](/cleanse/) I've eaten [pounds of enzymes and probiotics](/cleanse/colon/) at a time, lived on juices, had weekly colonics – you name it. Each experience brought me closer to understanding the body, the mind and the amazing health technology that is out there.
As a health coach, I use a variety of high-tech diagnostic tools and intuition to find the right solutions for each of my clients. Everybody is unique biochemically, spiritually and emotionally – each a puzzle that I get to help put together, integrating the solutions that work for my each unique lifestyle and routine.
Because what good is a diet or exercise program if it doesn't fit into your life? With each client, my goal is to get them to a place where they don't need a coach.
When it comes to health, too many of us give up our power to someone else: a doctor, a dietitian or some other "authority." Most of us don't have the faintest idea of what "healthy" actually feels like, or how to get there.
When we turn to mass media or the internet in hopes of learning something, we often end up confused, frustrated and annoyed by all the conflicting opinions, marketing and disinformation. We jump from diet to diet and product to product, achieving little meaningful improvement.
Isn't it odd that humans are the only animals on the planet that need to be told what to eat? Why are we so out of touch with our bodies and our nature?
With recent radioactive events in Fukushima, Japan, it is now more than ever essential that we listen to our bodies, understand our environment and to learn how to stay ahead of the game and thrive despite the challenges of pollution and ignorance.
The good news is that you don't have to drop your life and spend all your time testing every therapy, diet and approach to health. I've done most of that for you. Having healed myself from radiation and heavy metal exposure and thoroughly researched the best health solutions, I have now created programs that can be used by anyone, to protect yourself and your loved ones every day, no matter what pollution comes your way.
I am here to make it easy and fun for you to be healthy, strong and aware.
I am here to help you connect with your body's innate wisdom and mind's capacity to affect your physical health.
Together, we'll explore exciting [innovations in health science,](/cleanse/colon/natural/) delve into the juicy subjects of consciousness, quantum reality and universal energy, and of course, make lots and lots of delicious healthy food (plenty of chocolate!) to sweeten the journey. Life should be healthy, fun and sweet! Let's live it together.