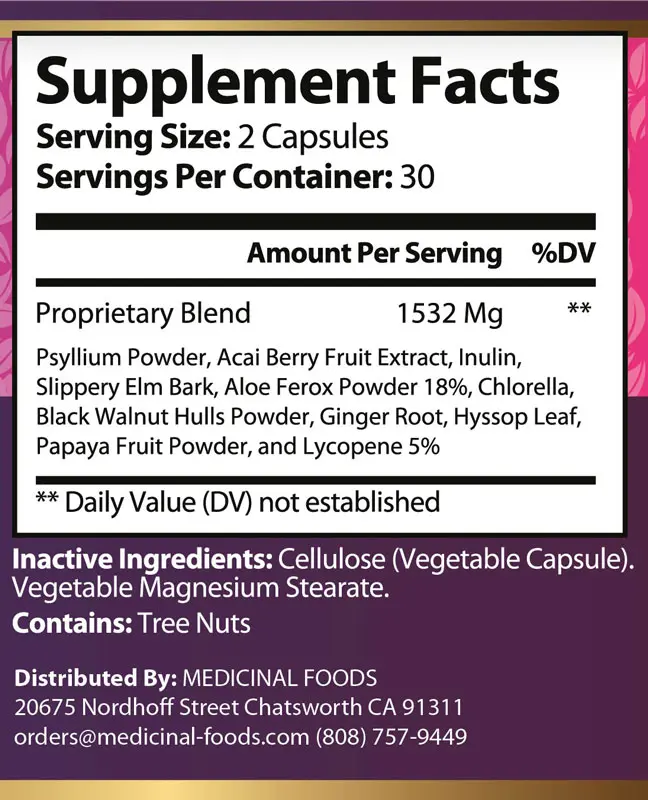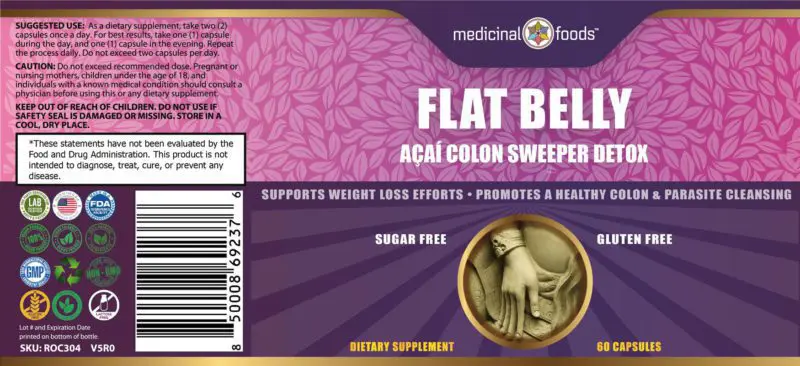 Directions / Suggested Use
Suggested Use:  As a dietary supplement, take two (2) veggie capsules once a day. For best results, take one (1) veggie capsule during the day, and one (1) veggie capsule in the evening. Repeat the process daily. Do not exceed two capsules per day.
Serving Info
Serving size: 1 Capsule
Servings per container: 60
Flat Belly is made utilizing the latest scientific research and formulated with high-quality ingredients.
Our formula is third-party independently tested for heavy metals, impurities, made in the USA, GMP certified, and produced in an FDA registered facility. 1% of the supplements on the market can match our world-class standards.
Psyllium Husk Powder
Supports healthy digestion, gut microbiome, healthy bowl movements, blood sugar regulation, and natural appetite suppressant (269).
Increases stool water significant changes in microbiota in constipated patients (269).
Reduces constipation via reduction of the bacterial genus associated with hard stools (Christensenella) (269).
Slippery Elm Bark Powder
Supports immune health, antioxidant function, and may combat liver carcinogenesis (276)
Supports antioxidant function via diphenyl-2-picrylhydrazyl radical scavenging and hydroxyl radical scavenging, and improved macrophage (immune cell) activity (276).
Combats liver carcinogenesis via y activating the mitochondrial pathway of apoptosis (cell death) of cancer cells (276).
Supports digestive, cardiovascular, and metabolic health (270).
Supports reduction in total and low-density lipoprotein cholesterol (LDL-C) levels, glucose, and H1AC (270).
Aloe Ferox Powder
Supports cardiovascular health via reduced levels of fasting blood glucose, HbA1c, triglycerides, total cholesterol, LDL cholesterol, and increased HDL cholesterol (271).
Increases glucose absorption via high molecular weight enhancing glucose transport (271).
Chlorella Powder
Excellent Colon Purifier. Reduces serum concentrations of cholesterol via reducing the absorption of cholesterol from the gut.
Supports antioxidant function, healthy detoxification, improved energy, cardiovascular health, and combats depression (265, 266).
Supports antioxidant function via high levels of carotenoids that product against DNA damage and scavenge free radicals (265).
Supports cardiovascular health via reduced cholesterol and triglyceride levels (265).
Supports detoxification via removal of methylmercury from the body (265).
Combats depression via reduced oxidative stress in the brain (266).
Ginger Root
Supports immune health, reduced blood pressure, digestive health, blood sugar regulation, and sexual health in men (110).
Supports immune health via enhanced antioxidant, antimicrobial, and anti-inflammatory properties (110).
Supports sex hormone health via decreased oxidative stress, increased luteinizing hormone (LH) production, reduced oxidative stress, reduced lipid peroxidation, enhanced activity antioxidant enzymes, increased blood flow, and recycling of testosterone receptors (110).
Black Walnut Hulls
Supports healthy detoxification. But at a small enough dose to take regularly.
Papaya Fruit Powder
Supports immune health and digestion.
Supports digestive health via enzymatic support of protein digestion.
Hyssop Herb Powder
Supports respiratory health, digestive health, healthy detoxification, and may combat respiratory viruses (272).