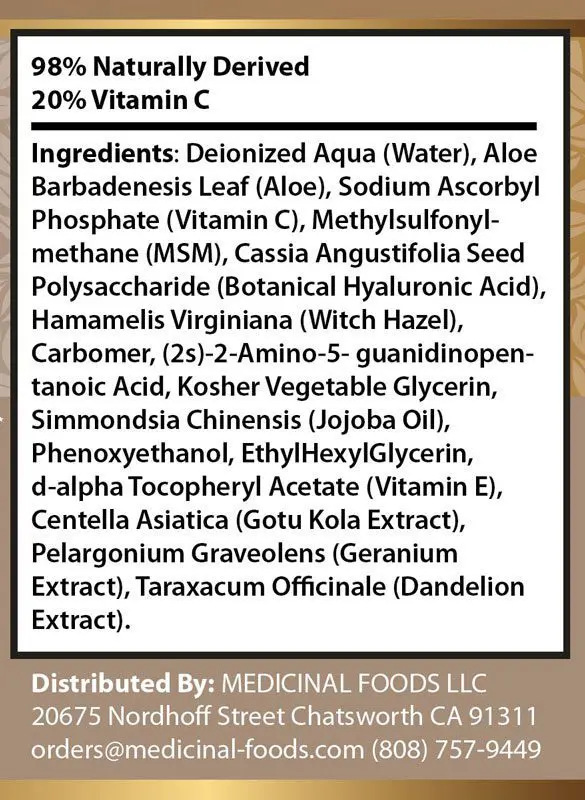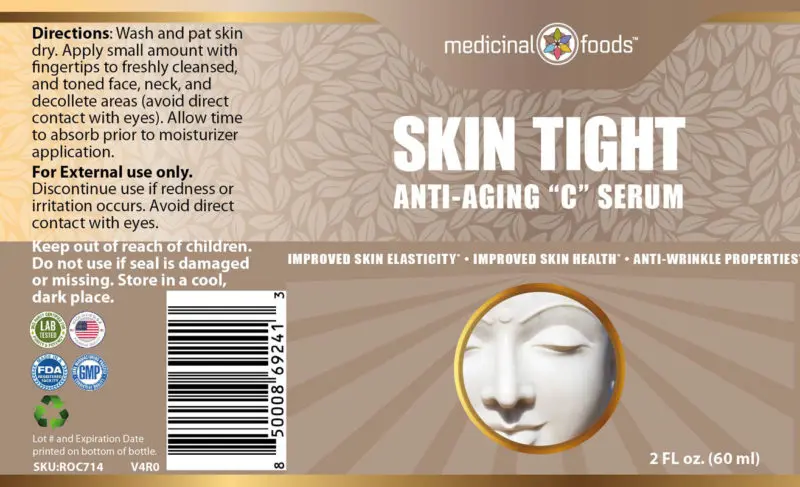 Directions / Suggested Use
Suggested Use:  Wash and pat skin dry. Apply a small amount with fingertips to freshly cleansed, and toned face, neck, and deallocate areas (avoid contact with eyes). Allow time to absorb prior to moisturizer application.
Skin TIght is an Anti-Aging hydrating Hyaluronic Vitamin C serum formulated to smooth wrinkles and boost skin health. Filled with herbs and antioxidants. Our world-class Vitamin C serum supports skin elasticity, collagen production and wrinkle reduction.
Not all Hyaluronic Acid is the same. With a lower molecular weight our HA penetrates deeper into the skin to increase moisture content and decrease wrinkles. Acts as an invisible layer of moisture to protect and calm inflammation.
Skin Tight utilized the latest scientific research and formulated with optimal ratios of collagen peptides, herbs and nutrients.
The Ancient-Future of Food- for the skin!