Fight Candida with these Purple Drops. Known to kill the roots of the Fungal Yeast, Candida, over 3-mo's. Lab-concentrated herbal formula that works!
Listen to Steve Basolo Radio Interview about product here
Vitae Elixxir list of herbal ingredients:
Chlorophyllin
Sanguinaria canadensis
Impatiens pallida
Hydratis canadensis
Ferula galbanifluia
Hypericum perforatum
Rubus villosus
Fumaria officianalis
Frasera carolinensis
Allicin
Garlic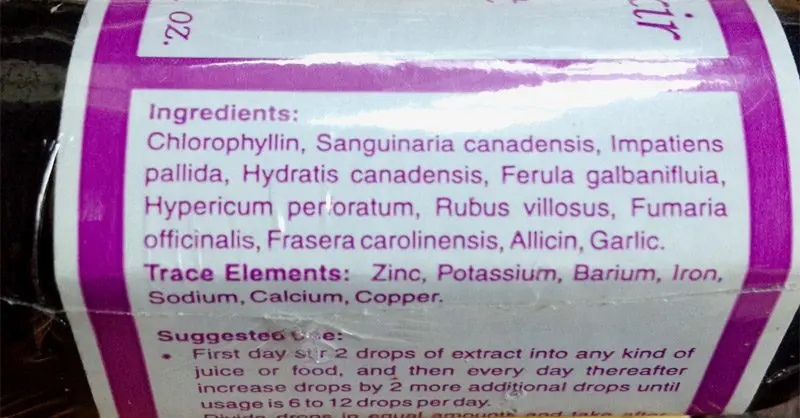 Powerful and pure, concentrated plant extracts.
Directions / Suggested Use
First day stir 2 drops of extract into juice or food
Thereafter increase by 2 drops each day until usage is 6 to 12 drops per day
Known as the "Purple Drops," this laboratory formulated and concentrated extract contains potent herbs like Bloodroot andGoldenseal, yet works gently and thoroughly on the system and is extremely safe and effective to help fight ailments such as:
Vitae Elixxir does not require a change in diet to get results and there are not any known contraindications.
Thre creator worked with a Navajo Indian medicine man and other herbalists to perfect his elixir formula. He translated ancient texts from the Greeks, Israelites, Arabs, Egyptians, Chinese, Hindus, the old Romans, Mayans, Africans Asians, primitive tribes and modern herbalists.
Manufactured and Distributed by:
Organic Research LLC
P.O. Box 3857
Casper, WY 82602