Clinical Strength
We've put more of the nano Hydroxyapatite in this formula than you would get in a pricey clinical treatment from the dentist! And with this product, you can give yourself 60 treatments!
Revolutionary!
This revolutionary new formula combines the cutting edge technology and ancient ingredients for safe and effective enamel restoration and true tooth remineralization.
Fast Results!
Repairs small dental caries- or cavities. Immediately feel the squeaky-smooth armor on your teeth. Results are near instantaneous. Some report no tooth sensitivities in as little as the morning after 1st application.
Whitens Teeth!
Just apply to teeth and brush it in! As the nHA bonds to weak, transparent teeth they begin looking whiter and more "solid". Whitening Studies
Studies Show Saftey. Whitens Too!
If accidentally swallowed Safety Studies show nHA breaks down into beneficial calcium in the GI tract. Spit, but don't rinse to leave on after brushing.
Studies Show Efficacy
Studies show that teeth are protected and enamel begins restoration just by brushing it in! Efficacy Study #1| Efficacy Study #2
Hear it First Hand from the Formulator
Founder and Formulator, Sky Kubby shares his experience discovering Dentite

DIRECTIONS
Shake Well
Apply 1ml treatment of (Approx. 1 Dropper Full) directly onto top teeth with pipette.
Brush with your favorite flouride-free toothpaste. Rinse and spit out.
An additional 5-15-minute treatment can be done at night after brushing teeth for optimal cavity healing.
Use as desired throughout the day, especially after acidic foods.
For extra-sensitive teeth use only at night until teeth strengthen.
Take Before and After pictures of your cavity healing!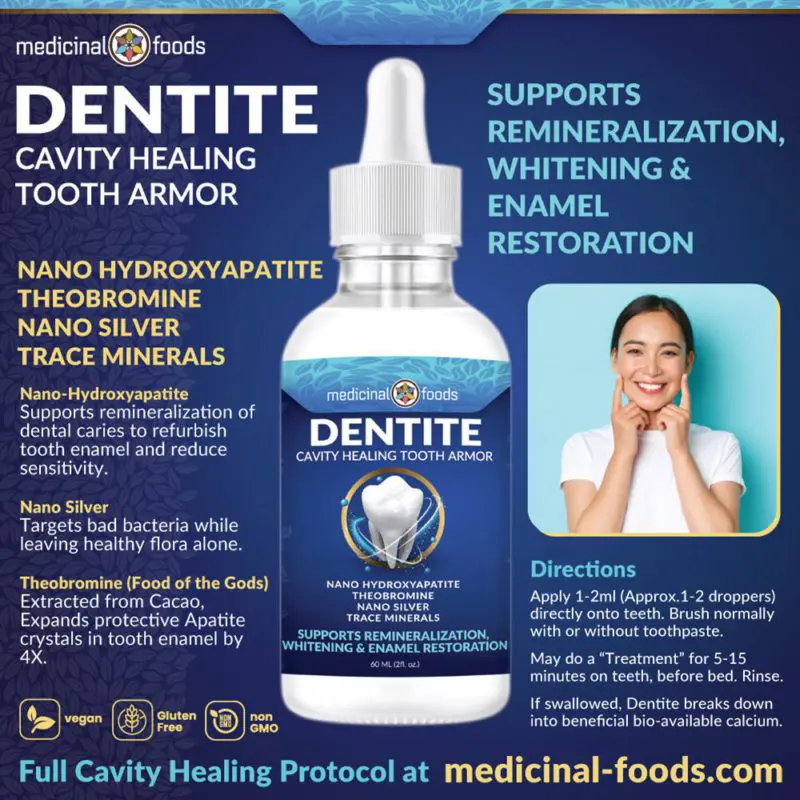 The U.S. Food and Drug Administration recognizes hydroxyapatite, a calcium compound and a normal constituent of bones and teeth, as safe.
Preliminary studies have shown that nano-hydroxyapatite rapidly dissolves in the digestive tract. This means it may be a plus as a delivery mechanism for essential calcium.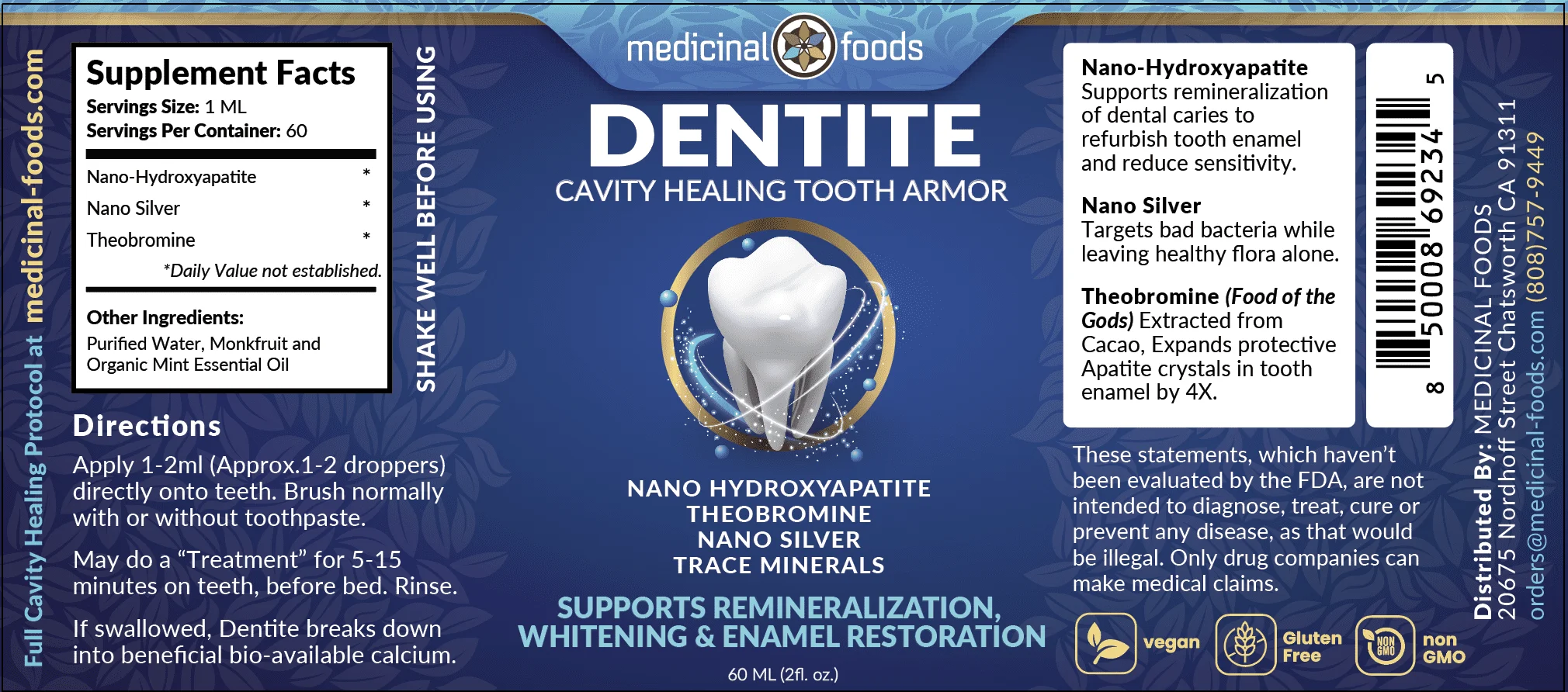 The hype on Dentite! It's real!