Fuel your brain with this "high-octane" Organic, Vegan, Nootropic Stack that features Lion's Mane medicinal mushroom.
Lion's Mane mushroom supports memory, nervous system and a healthy gut; it is effective at stimulating Nerve Growth Factor (NGF) in the brain!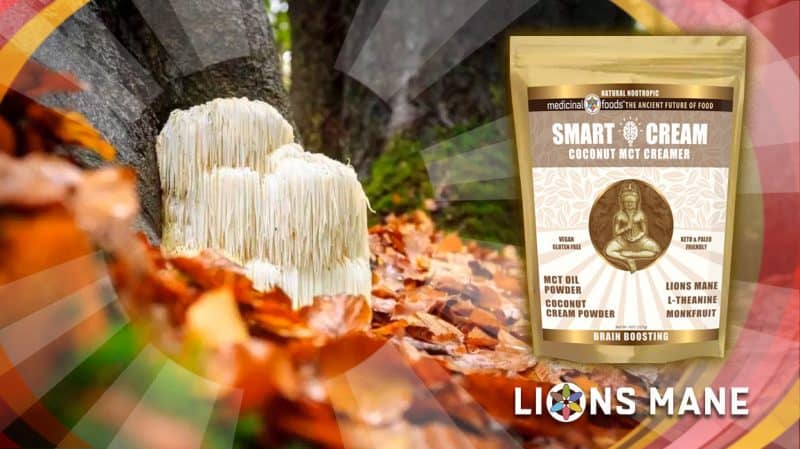 Smart Cream was inspired by a desire to create the best Nootropic Stack available, using all-natural ingredients.
SMART CREAM is a vegan, dairy-free coconut creamer & natural nootropic "smart stack" all-in-one.
Perfect for a Ketogenic diet!
Our coconut creamer is like no other, it taste great and gives your brain the superior fuel it needs!
Blend Smart Cream with Cacao Elixir and Coffee Break to create a super-nutrient-dense "Cafe Mocha Latte."
Serve hot, blend with ice, make a shake or smoothie too… there is no beverage as amazing, supercharging, and divine!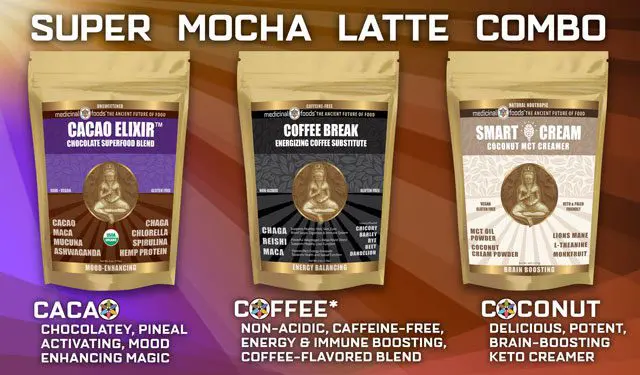 Directions / Suggested Use
Stir in one serving to your coffee or tea
Blend in one serving to your shakes and smoothies
Your body, & brain will love you for it!
Start your day and boost your productivity with coffee or tea boosted with the power and benefits of Lion's Mane mushroom powder.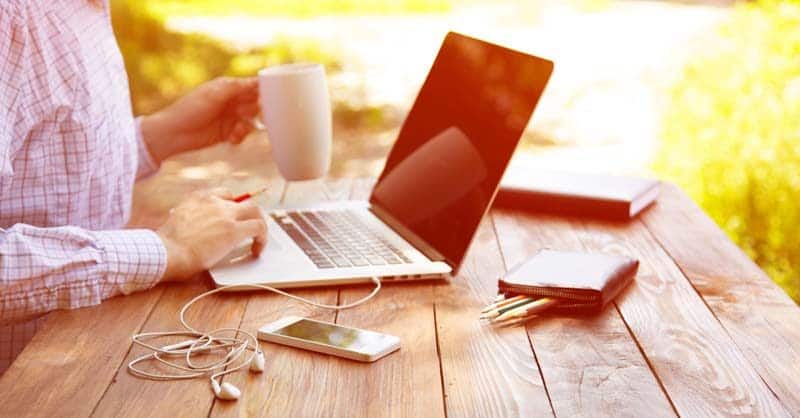 Be smart! The creamer can be added to a variety of recipes, giving you more culinary options.
And, the combination of this creamy MCT oil in a powerful nootropic stack may help relieve anxiety, increase motivation, and with L-Theanine it can even help with weight loss.
Start boosting your brain and body with Smart Cream
Watch Founder, Sky Kubby make a Cafe Latte with Smart Cream and Coffee Break! …for a healthy morning boost: