Full Description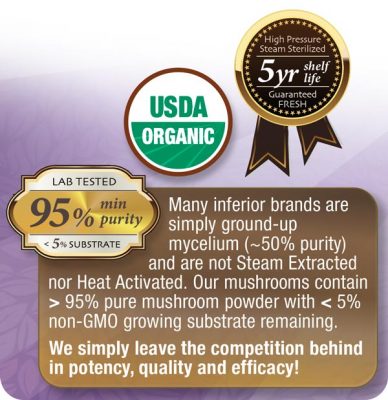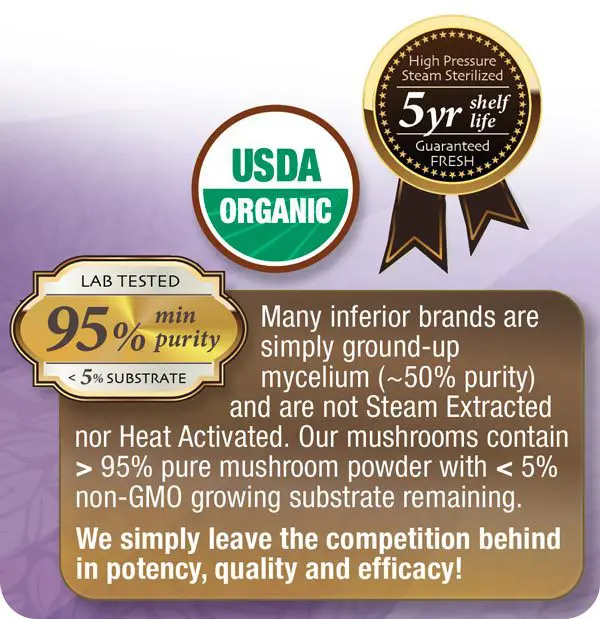 We deliver the highest potency, steam activated, Full-Spectrum mushroom powder available today.
Many cheaper reishi powders are simply ground-up mycelium and not steam activated.
Ours is All-Organic, has No Fillers, and is always Steam Activated.
We leave the competition behind!
Full-Spectrum means the whole life-cycle of the mushroom is included: Fruiting Body, Mycelium, Spores, and Primordia (the super potent baby mushrooms).
We also use all four colors of this medicinal mushroom species: Red Reishi, Yellow, Purple, and the rarest White!
Ingredients List
(click each ingredient to lean more)
Organic Reishi Mushroom Powder (Ganoderma lucidum)

A potent adaptogenic tonic that can be safely taken daily to help relieve stress. Immune modulator, regulates and fine tunes the immune system
Contains anti-cholesterol "Beta-Glucans", immune-building "Polysacharides" and anti-viral "Sterols"
Increases circulation, may help lower high blood pressure, help relieve hepatitis, bronchitis, insomnia, and asthma
Supports healthy liver function and has anti-inflammatory properties. Can restore the body to its natural state, nourishing all organs.
Full-spectrum powder (includes fruiting body, mycelium, spores, and primordia). Not just simply ground-up mycelium.
Our mushroom powders are hot-water extracted using traditional methods. Grown in our high-tech facilities in Oregon, with the purist, highest quality standards.
More info on Organic Reishi Mushroom Powder (Ganoderma lucidum)

Allergy Warning: made in a factory that processes peanuts, tree nuts and dairy products.
Reishi Mushroom Picture:
Special Product Notice
Our Full Spectrum Reishi is the highest potency available. Note that because of its potency, it has a strong, but natural earthy smell from the "Full Spectrum" combination of: Primordia (baby mushrooms), mycelium, fruiting body, and spores; all freshly grown and hot steam activated.
Our previous "Nano-particled" mushroom powder did not have this strong smell, but lacked the long-chain polysacharrides found in our new Full Spectrum mushroom powder—which studies show are more readily taken up in the body.
You may also notice that the color is not as dark as wild grown mushrooms. Ours are lab-grown at the highest lab-grade standards by one of the world's largest mushroom growers. As soon as they are perfectly ripe for harvesting they are processed and packaged—you can rest assured that they are very fresh, super potent, and super medicinal.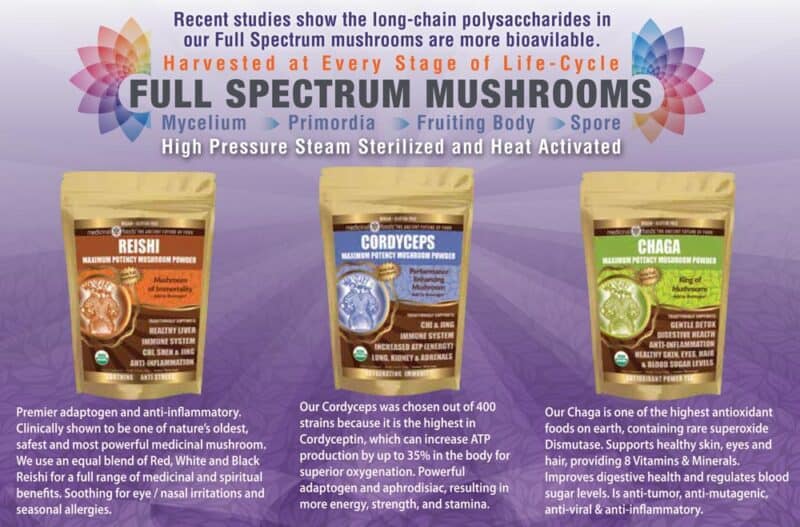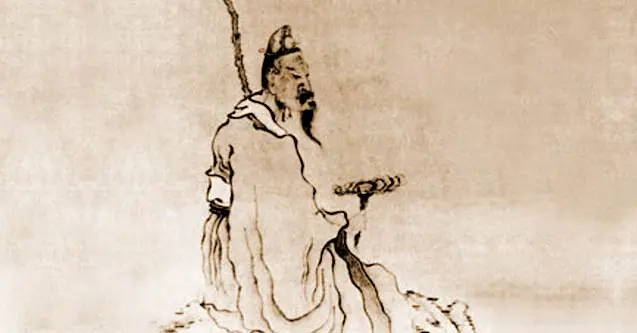 Ancients Revered Reishi as the "Mushroom of Immortality," but in those times it was reserved only for Kings and Queens.
Modern growing technology has now made this immuno-modulating, stress-resisting and spiritually activating medicinal food available to you and your family.
Directions / Suggested Use
Add one to two servings per cup of water, tea, coffee, or creamy beverage of choice.
Enjoy hot or cold!
Sprinkle on sweet dishes for a superfood boost!
Sprinkle on veggies and savory dishes for a superfood boost!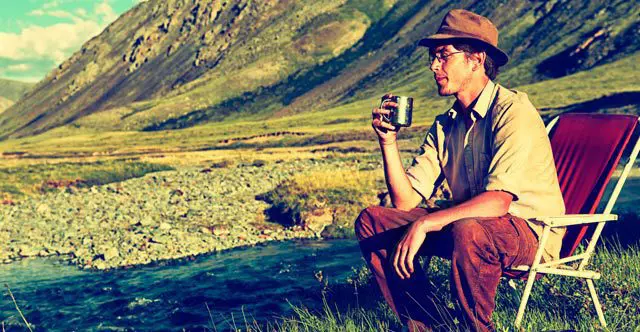 Reishi can balance the whole body and nourish all three Traditional Chinese Medicine energetic 'treasures' of the body: Jing, Shen and Chi.
Reishi is known to be the most potent adaptogen available, increasing your resistance to stress; safe to use as a daily tonic.
Serving Info
Serving size: 1 gram ( 1/4 teaspoon )
Servings per container: 100
Videos:

Health Benefits of Reishi and why it is called "The Great Protector"
Reishi mushroom powder recipes
Recipe "Reishi Maca-chino"
A delicious and healthy drink for coffee lovers!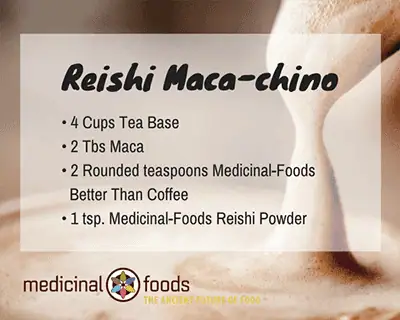 Inspired by John Biloon, from South Kona, Hawaii. We used to wake up and make the original Maca-chino with his home grown Kona Coffee, Macnuts and Hawaiian Honey, blended.
This tasty Elixir has the power to substitute for coffee, without sacrificing flavor or sensation-and without side effects.
Reishi, Maca and Dandy Blend work as potent substitutes. Or just use coffee as the base if you're really feeling it.
Add Macnuts for a Creamy Maca-chino. Makes 2 portions.
4 Cups Tea Base
2 Tbs Maca
2 rounded teaspoons Dandy Blend
1 tsp. of Medicinal-Foods™ Organic Reishi Powder
Variations:
2 handfuls of Medicinal-Foods™ Macadamia Nuts
1 cup freshly brewed Coffee
Product Highlights
Reishi Mushroom Powder is "The King of Mushrooms" - Steam extracted & full-spectrum!
Experience this powerful, immune boosting superfood; Great source of Vitamin D!
Pleasant tasting, Siberian longevity superfood has been used for thousands of years.
3rd party tested for highest potency and 100% certified organic. No fillers!
Anti-stress, soothing; helps reduce anxiety and regulate nervous system.