Our healthy cacao powder hot chocolate mix boasts 400% more antioxidants than roasted cacao.
Sky Kubby, Formulator
---
Chocolate superfood powder
Cacao contains more phenolic antioxidants than most foods; it contains flavonoids, including catechin, epicatechin, and procyanidins predominate in antioxidant activity. [nih.gov]
We added the premier adaptogen Ashwagandha (or Indian Gensing) to the Cacao and these three MAOi's inhibit the breakdown of the triptamines in the git allowing for an up to 1000 fold increase in neurotransmitter production.
The result offers a calm, energized adaptogenic energy with a boost in heightened awareness that keeps me going without a crash. The neurotransmitter boost is palpable and one of the main reasons people keep coming back for more.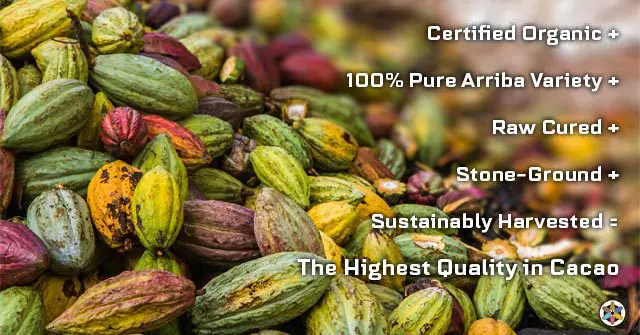 Indigenous Maya and Aztec cacao shamans would mix their medicinal plant medicines into
their ceremonial Cacao Elixir. Mucuna was often used, the plant highest in L-DOPA (15%6), as an "anti-stimulant" to balance the cacao, opening the heart and mind.
That's why Cacao Elixir is great to give to kids if they want a treat at night becasue it won't wind them up and they can go to sleep easily.
Raw chocolate naturally contains Anandamide, the Bliss chemical and PEA, the Love chemical. So enjoyable! Treat yourself!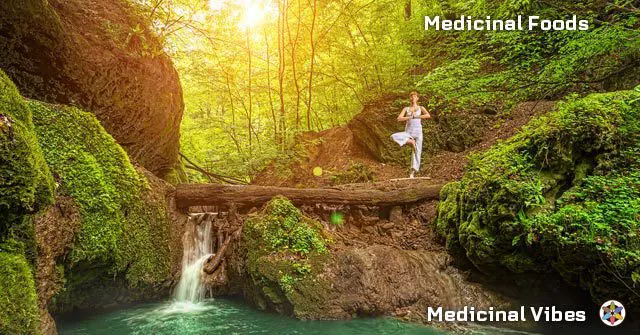 Treat yourself to medicinal foods, experience medicinal vibes
And did you know raw cacao powder contains more Magnesium and Zinc than any other food!?
Ingredients List
(click each ingredient to learn more)
Organic Arriba Raw Cacao Powder (Theobroma cacao)

100% pure, certified organic, fair-trade, sustainably harvested, and stone-ground
We use only the highest quality Arriba cacao variety
Our proprietary raw curing process retains the highest nutrient and anti-oxidant properties
More info on Organic Arriba Raw Cacao Powder (Theobroma cacao)

Shaman's Blend™ ( blend of the following superfoods: )

A unique, proprietary superfood blend like no other!
Inspired by the medicinal wisdom of ancient cacao shamans in the South American rain forests
Has mood-enhancing properties

Organic Chaga Mushroom (Inonotus obliquus)

Immune and tonifying properties promote longevity
Known as the "King of Medicinal Mushrooms"
Full-spectrum powder (includes fruiting body, mycelium, spores, and primordia)
Grown with Gluten-Free, Non-GMO, Organic substrate, which is 98% removed by hot-water extraction process.
Not just simply ground-up mycelium. Our mushroom powders are hot-water extracted using traditional methods.
Grown in our high-tech facilities in Oregon, with the purist, highest quality standards.
More info on Organic Chaga Mushroom (Inonotus obliquus)

Allergy Warning: made in a factory that processes peanuts, tree nuts and dairy products.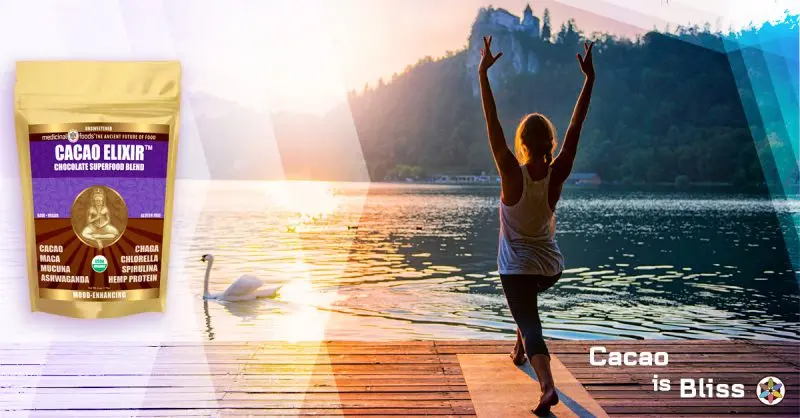 This is Bliss Our smooth, stone-ground, raw cacao mix blends well in superfood smoothies, makes the best chocolate mocha lattes, makes nutrient-dense hot chocolate, makes ice cream amazing, and more!
Mix Cacao Elixir with Coffee Break and Smart Cream Coconut Creamer to create a super-nutrient-dense Coco Mocha Latte.
Serve hot or blend with ice… there is perhaps no beverage as amazing and divine.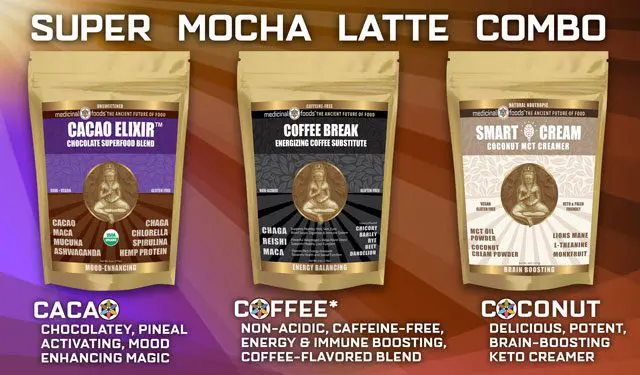 Super-blend! Cacao Elixir is great but even better with the added combo of Coffee Break and Smart Cream!
Directions / Suggested Use
Add two heaping tablespoons per cup of water, tea, coffee, or creamy beverage of choice.
Enjoy hot or cold!
Blend with fruit and ice for a fantastic smoothie!
Great on yogurt, oatmeal, ice cream, or your favorite dessert!
Sprinkle on sweet dishes for a superfood boost!
Add a dash of cayenne or chili pepper to spice it up!
Serving Info
Serving size: 6 grams (1 Tbs or 2 tbs)
Servings per container: 28
Health Coach Katerina Satori shares her passion for Cacao Elixir™

Recipes with this product