Full Description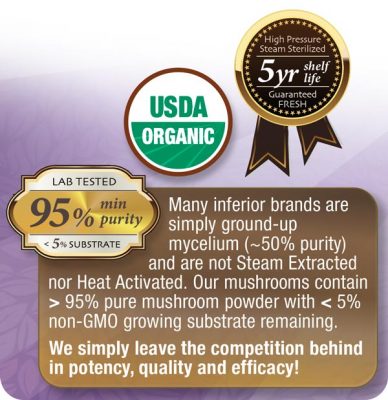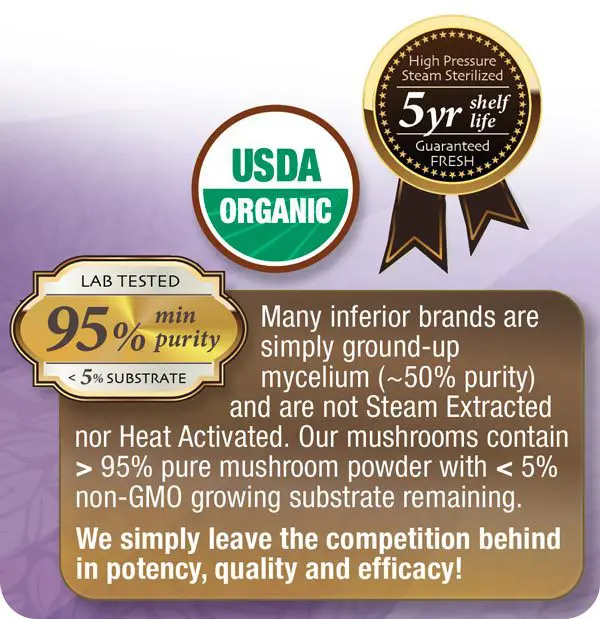 We deliver the highest potency, steam activated, Full-Spectrum mushroom powder available today. 100% USDA Certified Organic!
" A powerful lung and adrenal tonic; it is so oxygenating that it helped me go from tight, inflamed, mucus-filled lungs (chronic Asthma) to being able to free dive and spearfish over 100 feet—taking only one breath." --Sky Kubby
Cordyceps History, Cultivation: A Mushroom that Helped Heal My Lungs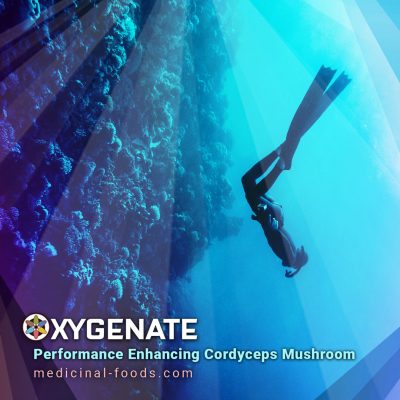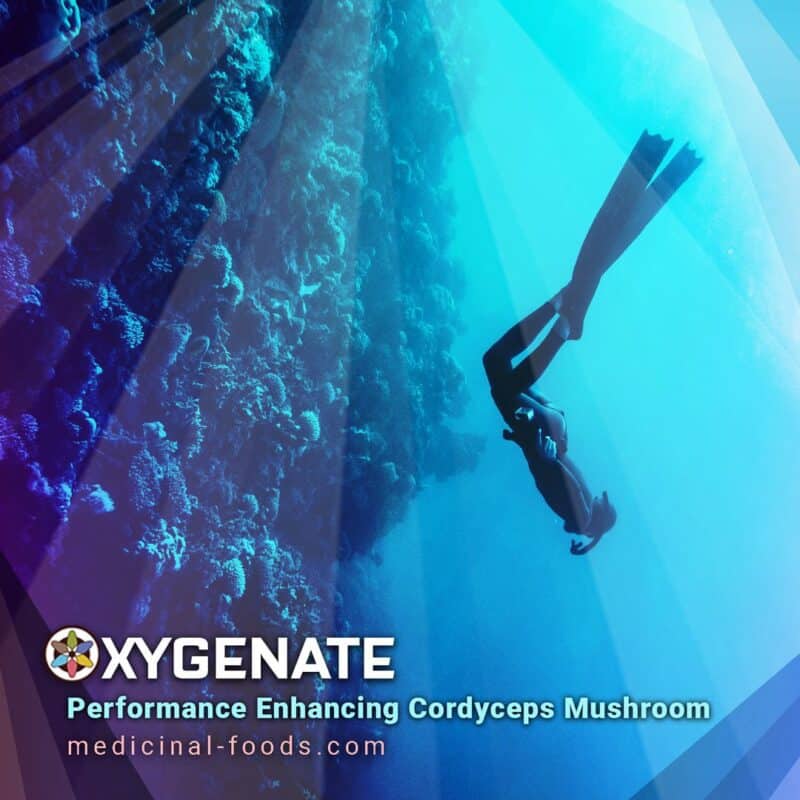 Also, the immune-building polysaccharides and beta-glucan levels are off the charts in this mushroom!
Studies conclude that the chemical constituents and the corresponding pharmacological actions of C. sinensis ... such as nucleosides, polysaccharides, sterols, proteins, amino acids, and polypeptides ... were shown to be anti-inflammatory, antioxidant, antitumour, antiapoptosis, and showed immunomodulatory actions ... may be effective in the future treatment of different diseases... --[nih.gov www.ncbi.nlm.nih.gov/pmc/articles/PMC4415478/ The Chemical Constituents and Pharmacological Actions of Cordyceps sinensis
Ingredients List
(click each ingredient to lean more)
Full Spectrum Cordyceps Mushroom (Cordyceps sinensis)

Enhances performance with increased full-body oxygenation, efficiency and stamina of the circulatory system.
Powerful adaptogen, resulting in more energy, strength, and stamina. Aphrodisiac.
Helps protect the liver and aide recovery from chemotherapy, stabilizes blood pressure.
Full-spectrum powder (includes fruiting body, mycelium, spores, and primordia). Not just simply ground-up mycelium.
Grown with Gluten-Free, Non-GMO. Grown in our high-tech facilities in Oregon, with the purist, highest quality standards.
Our mushroom powder is hot-water extracted using traditional methods. Organic growing substrate is 98% removed by hot-water extraction process.

Allergy Warning: made in a factory that processes peanuts, tree nuts and dairy products.
Many cheaper mushroom powders are simply ground-up mycelium and not steam activated. Medicinal Foods uses traditional extraction methods used for 1000's of years- along with modern-day cutting edge autoclaving and micronization tech.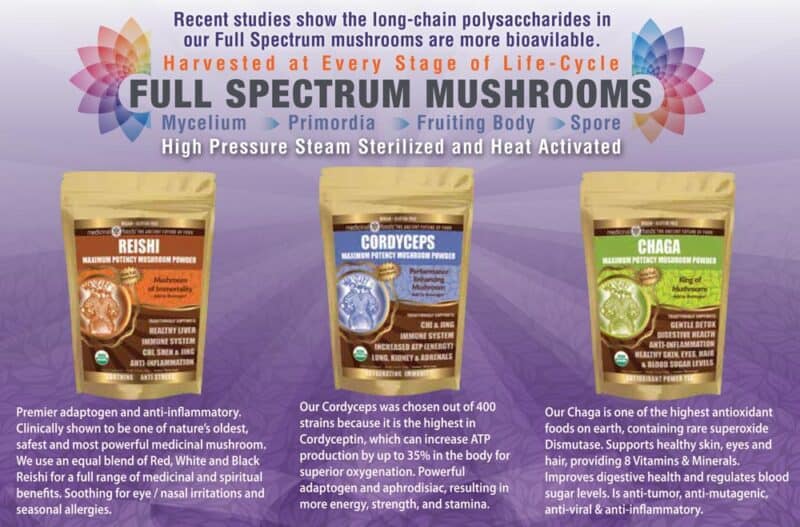 Our performance mushroom powder is All-Organic, has No Fillers, and is always Steam Activated for Highest Potency and a smooth, pleasant taste.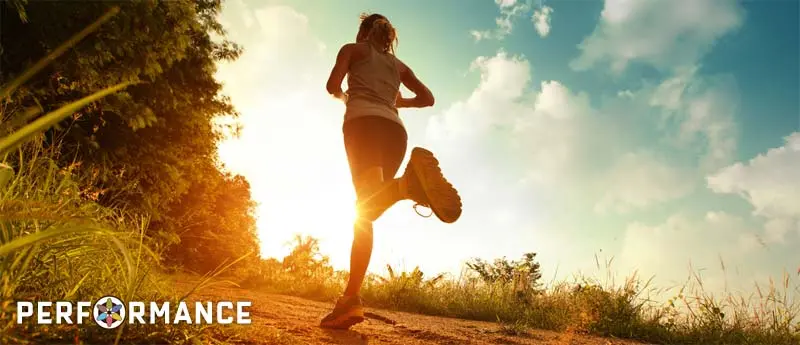 Directions / Suggested Use
Add one to two servings per cup of water, tea, coffee, or creamy beverage of choice.
Enjoy hot or cold!
Blend with fruit and ice for a fantastic smoothie!
Great on yogurt, oatmeal, ice cream, or your favorite dessert!
Sprinkle on sweet dishes for a superfood boost!
Sprinkle on veggies and savory dishes for a superfood boost!
Full-Spectrum means the whole life-cycle of the mushroom is included: Fruiting Body, Mycelium, Spores, and Primordia (the super potent baby mushrooms).
The Mycelium contains the highest polysaccharides and medicinal benefits from the most LIVING part of the mushrooms life cycle. The Primordia is the super-potent baby mushroom. The Spore is best for Spiritual properties and the Fruiting body boassts a host of other nutrients
Serving Info
Serving size: 1 gram ( 1/4 teaspoon )
Servings per container: 100
IN ANCIENT TIMES, this rare medicinal mushroom treasure was reserved for only Kings and Queens to build Jing (Vitality) & Chi (Energy), restoring Health and Longevity.
Used as a performance enhancer, this mushroom has been traditionally used as a kidney, adrenal, lung and sexual tonic and has sold for as much as $35,000/pound.
Modern technologies bring you the Alohaensis strain, highest in Cordyceptin, at a fraction of the cost. Grown at low temperature and O2, Bio Identical to the Wild Tibetan Highland variety.

Recipes with this product
Product Highlights



Steam-activated and full-spectrum for the highest potency available
Superior Body Oxygenation: performance enhancing mushrooms help you to feed your potential
Traditionally used as tonic to help protect kidneys, adrenals, lungs, and liver
Highest quality, organic ingredients and guaranteed to contain less than 5% substrate
Immune Boosting, helps recovery from bronchitis and respiratory disease