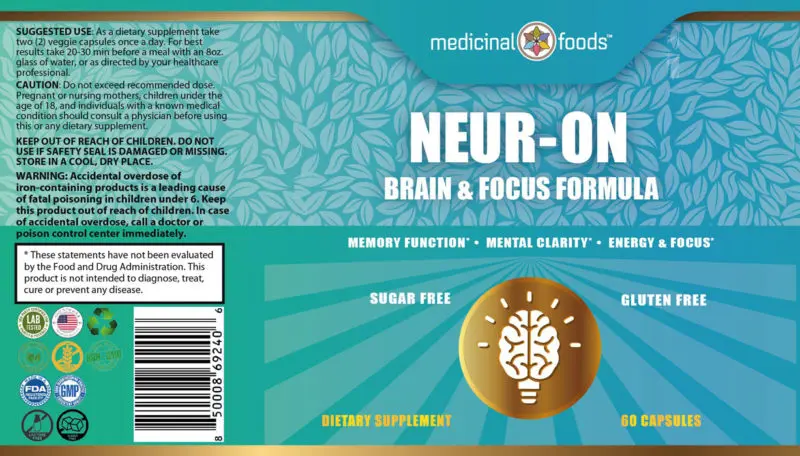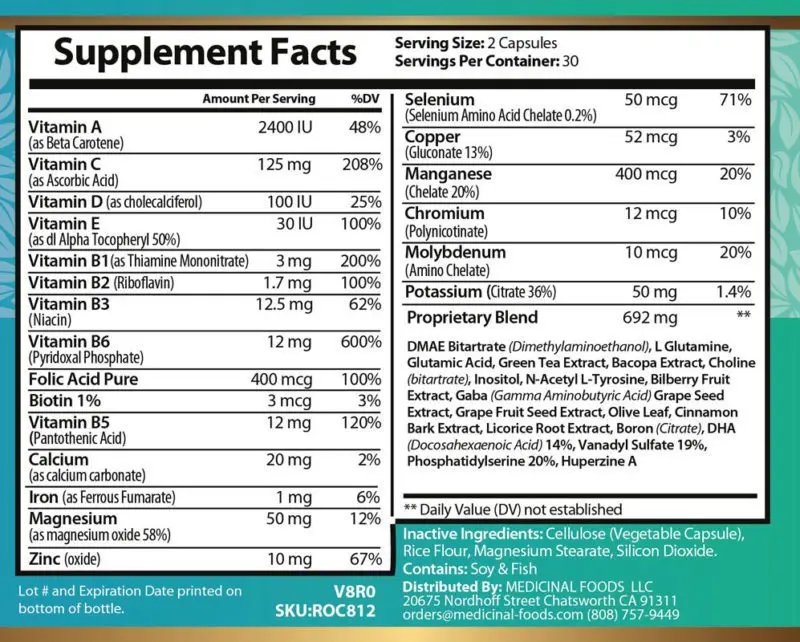 Directions / Suggested Use
Suggested Use: As a dietary supplement take two (2) veggie capsules once a day. For best results take 20-30 minutes before a meal with an 8 oz glass of water, or as directed by your health care professional.
Serving Info
Serving size: 1 Capsule
Servings per container: 60
Neuro Plus is formulated to boost cognitive function, mental clarity, focus, immune function, and energy production.