Sale!
Customer Rated Best Tasting, Highest Quality Superfoods
Satisfaction Guaranteed
If your are not completely satisfied with your purchase, simply contact us within 14 days for a full replacement or refund.
WOMEN'S TONIC
Daily Herbal Tonic to nourish Feminine Energy
Rich blend of herbs used to enhance Female Hormonal Balance
Has Chinese herbs traditionally used to relieve menstrual cramps
Has Chinese herbs used to enhance skin, hair and beauty
Has herbs used for building blood & Upright Chi while increasing Female "Elixirs"
Herbs are stone-ground into a delicious, smooth powder ready for divine culinary creations
Rich, herbal blend formulated to gently increase feminine Yin energy.
By building Yin Jing rather than Yang Jing, women can better balance and regulate female hormones and sexual energies, which can lead to a harmonious state of being and enhanced female libido.
Add this herbal tonic to your favorite recipes, smoothies, and teas!
Treat your inner goddess!
Vegan
Un-sweetened
Gluten-Free
Dairy-Free
Wild-Crafted
Caffeine-Free
Non-GMO
Fair-Trade
Sustainably Harvested
Full Description
Women, embodiment of Yin
For over four thousand years, Queens, Empresses and the most beautiful women of Asia relied on these "Superior Herbs" to strengthen and nourish their Yin Essence, enhancing their feminine essence with healthier hair, skin, eyes, cycles, and reproductive energies.
Health and vitality are beautiful in and of themselves, these herbs may help improve those treasures and more; Love Tonic can even help enhance physical appearance and mood as well.
Love Tonic Goddess Elixir recipe By Allie McFee, Women's Health Educator & Hormone Balancing Chef
The wise ancients knew to eat these Tonic Herbs, as Superfoods, to build "Yin Blood" and balance female hormones.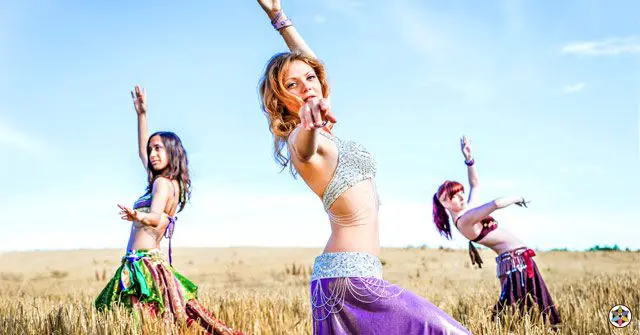 By cultivating the yin essence, happiness, love, devotion and yin fluids will build gently over time, for release at just the right moments.
Contains the very best herbs to nourish a Woman's Yin essence, beautify, balance and build blood Upright Chi, while increasing female "elixirs."
Ingredients List
(click each ingredient to lean more)
Schisandra (Schisandra chinensis)

The "Five Flavor Fruit" is used to center the mind, pull everything inward and stop kidney Jing leakage
Dual directional ability to center the mind as well as soothes the nerves
Adaptogenic to increase the bodies resistance to stress
Used to beautify the skin, enhance vision and nurture every organ
Generates vitality and sexual energy. A mild aphrodisiac that is believed to build Water Chi, brings warmth to genitals and increases elixirs
A Superior Herb revered as having the ability to nourish all 3 treasures, enter all 12 meridians and nurture all 5 elements
More info on Schisandra (Schisandra chinensis)

Longan (Dimocarpus longan)

Calming to the spirit
Nourishes blood
Adds luster to the skin
The most beautiful women in China ate Longan daily
More info on Longan (Dimocarpus longan)

Lychee (Litchi chinensis)
Cinnamon
Morinda (Morinda officinalis)
Polygala (Polygala vulgaris)

Connects Kidneys (Marital) with Heart Love
Calms emotion and strengthens will
Connects Jing and Shen, calms the spirit
Removes invisible phlegm from chest and brain and enhances the kidney-heart connection
More info on Polygala (Polygala vulgaris)

Dong Gui (Angelica sinensis)

Helps circulate the blood, alleviate pain, and regulate menstruation
Also known as "female ginseng"
Root of the plant is harvested in fall and is a well-known Chinese medicine used for thousands of years
More info on Dong Gui (Angelica sinensis)

Wild Yam (Dioscorea polystachya)
White Peony (Paeoniae Lactiflorae)

Builds Yin Blood and regulates female Hormones
Anti-spasmatic properties to help relieve cramping
Known in Chinese medicine as Bai Shao
More info on White Peony (Paeoniae Lactiflorae)

Carthamus (Carthamus tinctorius)
Asparagus Root (Asparagus_racemosus)
Jujube (Ziziphus jujuba)
Allergy Warning: made in a factory that processes peanuts, tree nuts and dairy products.
Love Tonic is a powdered superfood blend of stone-ground natural herbs; a Chinese Medicine herbal tonic for adding to teas, smoothies and favorite recipes.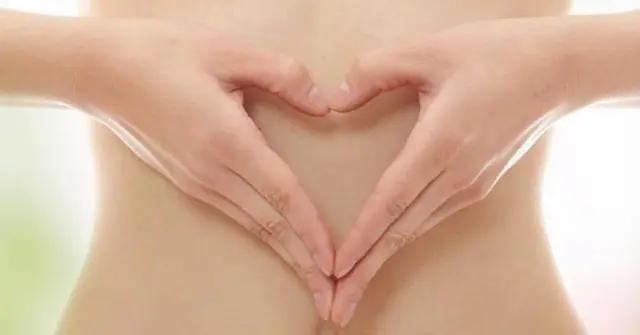 Directions / Suggested Use
Add one to two servings per cup of water, tea, coffee, or creamy beverage of choice.
Enjoy hot or cold!
Blend with fruit and ice for a fantastic smoothie!
Great on yogurt, oatmeal, ice cream, or your favorite dessert!
Sprinkle on sweet dishes for a superfood boost!
Order Womb Yin Nutritive Love Tonic Today...  Your body will Love you for it! Love Tonic used in Modern Goddess Lifestyle's recipe: Cacao Elixir for your Inner Goddess
Serving Info
Serving size: 3 grams ( 1 heaping teaspoon )
Servings per container: 10 or 33
Although many thousands of people have benefited from our products and traditional healers have used the ingredients in our products for millennia, we are required to inform you that: Statements regarding the health benefits of this product have not been evaluated by the Food and Drug Administration. This product is not intended to diagnose, treat, cure or prevent any disease. If you are pregnant, nursing, taking medication, or have a medical condition, consult your physician before using this product.
Our customers also recommend