Customer Rated Best Tasting, Highest Quality Superfoods
Satisfaction Guaranteed
If your are not completely satisfied with your purchase, simply contact us within 14 days for a full replacement or refund.
Black Lotus Shilajit
Studies have shown it may help to prevent Alzheimer's disease
Contains fulvic acid which may help detoxify free radicals and toxic metals
Potent and safe dietary supplement that may help eliminate anemia & other deficiencies
Higher in antioxidants than blueberries
Can promote smoother skin and reduce hormonal imbalances
May help improve nutrient and oxygen flow throughout body & reproductive organs
Shijalit is loaded with 85 Ionic Minerals which may help:
* Increase Energy
* Clear Mind & Memory
* Balance Hormones
* Nourish Cells
* Dissipate Pain and Inflammation
* Strengthen Bones and Ligaments
* Increase Libido
* Remineralize Body and More
Raw
100% Radiation Free
No Fillers
No Additives
Lab tested for purity
Full Description
What is Shilajit?
At extremely high elevations throughout the world, black resin seeps out of mountain rocks. This super mineral supplement took thousands of years to form, the essence of composted, compacted, and compressed ancient forests that were engulfed by the rocky mountains as they grew.
Shilajit was discovered when village people saw animals climbing high up to the mountain peaks, making the arduous journey just to eat the Shilajit seeping from the rocks.
Nature knows.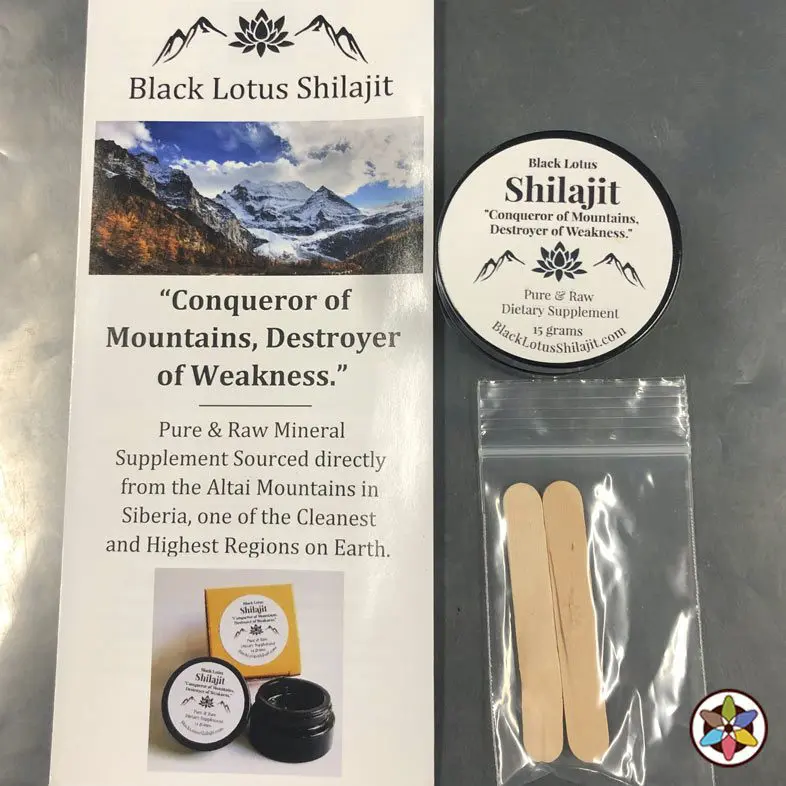 The Pure & Raw Black Lotus Shilajit can be used as a:
• Daily Overall WellBeing Tonic
• Coffee/Tea Substitute-Increases to Energy and Stamina sustained throughout the day.
• Sleep Aid when taken only in the morning, Shilajit can balance hormone regulators of the body to encourage regular sleep rhythms.
• Pre-Meditation aid to enhance feelings of wellbeing and relaxation.
• Pre-Workout Booster & Post Workout Recovery Tonic to help the body stay hydrated throughout the workout while increasing energy and speeding recovery time.
• Beauty Enhancer - Shilajit increases the renewal of skin by enhancing regrowth and circulation through the dermis.
"'Conqueror of Mountains, Destroyer of Weakness' Yes, please! Who couldn't use a little more of that! Loaded in Humic and Fulvic acid. One of the few herbal supplements I feel almost immediately. It's pure Jing or "life-force" energy. Perhaps that's why it turned my friend's hair from grey back to black! Excellent heavy metal detoxifier. A little goes a long way. Experience the highest quality & Most bioavailable Mineral Supplement available today." —Sky Kubby, Creator & Founder of Medicinal Foods
Directions / Suggested Use
Stir a small dab into water and drink once per day
How to use Shilajit? Simply dissolve one serving (0.25grams) in a cup of water. The serving size is about half the size of a pea, or the size of a grain of rice.
Shilajit will dissolve better in a warm liquid, so adding to Coffee Break or your favorite herbal tea blend would be nice. Shilajit tastes just about how you'd imagine it to taste, very earthy; strong, potent, almost bitter, like rich coffee.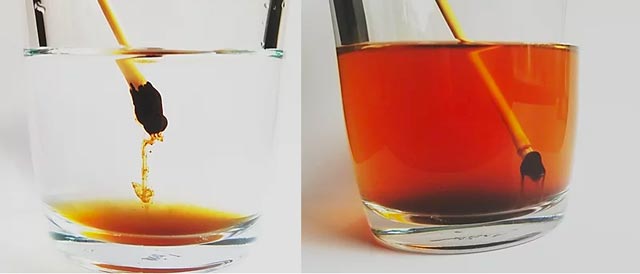 Serving Info
Serving size: 0.25 grams
Servings per container: 60
Although many thousands of people have benefited from our products and traditional healers have used the ingredients in our products for millennia, we are required to inform you that: Statements regarding the health benefits of this product have not been evaluated by the Food and Drug Administration. This product is not intended to diagnose, treat, cure or prevent any disease. If you are pregnant, nursing, taking medication, or have a medical condition, consult your physician before using this product.
Our customers also recommend