Full Description
The alchemy of Spirit Tonic was created with the intention of tonifying and harmonizing the body and soul, increasing Shen to help create the sensation of "Zen within."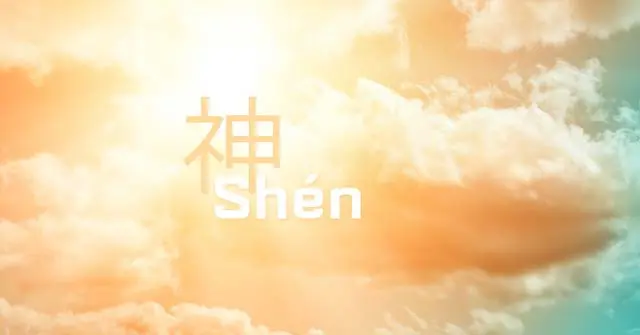 According to Traditional Chinese Medicine, Shén is light, spirit energy.
This relaxing herbal blend contains medicinal herbs that may help regulate the body\'s natural functions. Get better rest with calming herbs for sleeping like:
Ingredients List
(click each ingredient to lean more)
Albizia Julibrissin Flower (Persian silk tree)

Key uses and indications include depression, insomnia, chest tightness, indigestion and loss of appetite, blurred vision, back pain, and injuries.
Albezia tree is full of treasures – both albizzia bark and flower are valuable Chinese herbs.
Chinese Materia Medica states this herb is sweet-bitter in flavor and neutral and non-toxic in properties; it enters two meridians, heart and spleen.
Great for the Brain and said to calm the Spirit and nourish the Heart. 
Spiritually activating.
More info on Albizia Julibrissin Flower (Persian silk tree)

Eclipta Alba (Han Lian Cao)

In Chinese Medicine this herb is considered ad sweet and sour in flavor and cool in medicinal properties.
Considered to be a miracle hair tonic to help reverse hair loss, greying and baldness
Has antimicrobial, sedative, analgesic, styptic, and anti-amoeba effects.
Good for liver and Kidney Yin, cooling to the blood, and great for the hair. 
Cooling to the scalp and reduces anger.
More info on Eclipta Alba (Han Lian Cao)

Longan (Dimocarpus longan)

Calming to the spirit
Nourishes blood
Adds luster to the skin
The most beautiful women in China ate Longan daily
More info on Longan (Dimocarpus longan)

Schisandra (Schisandra chinensis)

The "Five Flavor Fruit" is used to center the mind, pull everything inward and stop kidney Jing leakage
Dual directional ability to center the mind as well as soothes the nerves
Adaptogenic to increase the bodies resistance to stress
Used to beautify the skin, enhance vision and nurture every organ
Generates vitality and sexual energy. A mild aphrodisiac that is believed to build Water Chi, brings warmth to genitals and increases elixirs
A Superior Herb revered as having the ability to nourish all 3 treasures, enter all 12 meridians and nurture all 5 elements
More info on Schisandra (Schisandra chinensis)

Licorice Root (Gan Cao)

Anti-inflammatory and antiallergic functions.
One of the most common Chinese herbs, harmonizing herbal formulas
The great harmonizer, grounding, balances the formula and builds Spleen Chi for assimilating nutrients out of food
More info on Licorice Root (Gan Cao)

Spirit Poria (Fu Ling)

A neutral herb, home-cultivated in China for over 2,000 years
Key functions are helping fluid flow, strengthening spleen, stomach, and tranquilizing heart and soothing the nerves.
Balances emotions and settles the spirit. Excellent to prepare one for meditation. 
Nourishes spleen
More info on Spirit Poria (Fu Ling)

Polygala (Polygala vulgaris)

Connects Kidneys (Marital) with Heart Love
Calms emotion and strengthens will
Connects Jing and Shen, calms the spirit
Removes invisible phlegm from chest and brain and enhances the kidney-heart connection
More info on Polygala (Polygala vulgaris)

Jujube (Ziziphus jujuba)
Rhodiola (Hong Jing Tian)

Used in Traditional Chinese Medicine to invigorate the blood, stimulate blood flow
Research showed it significantly improvements in physical fitness, mental fatigue and neuro-motoric performance [[https://www.meandqi.com/herb-database/rhodiola-root]]
Grown high in the Himalayas, this chi builder and blood oxygenator contains serotonin and dopamine activators.
More info on Rhodiola (Hong Jing Tian)

Zhi Mu (Rhizoma Anemarrhenae)
Allergy Warning: made in a factory that processes peanuts, tree nuts and dairy products.
Spirit Tonic will not cause drowsiness nor fatigue, but will help the body to relax and rest better at night.
Directions / Suggested Use
Add one to two servings per cup of water, tea, coffee, or creamy beverage of choice.
Enjoy hot or cold!
Blend with fruit and ice for a fantastic smoothie!
Great on yogurt, oatmeal, ice cream, or your favorite dessert!
Sprinkle on sweet dishes for a superfood boost!
As you tonify your organs think of these amazing tonics, as foods, like the Ancients did.
These superfoods are to be consumed in relatively large quantities, as medicinal foods.
Serving Info
Serving size: 3 grams ( 1 heaping teaspoon )
Servings per container: 33
A serving size is one heaping teaspoon, 2-3 times daily. With the intention of Tonifying, you need only mix in your tea, smoothie or elixir once or twice a day to receive the many benefits.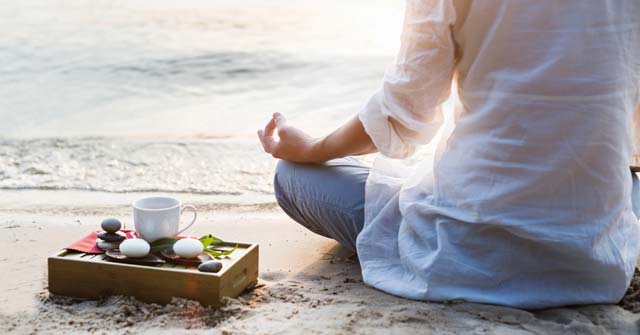 Spirit tonic works well with your daily meditation and yoga practice.
Over time begin to take notice of the results you are experiencing. Do you feel more rested, alert and energized? Are you experiencing less stress and more abundance? Is your vision clearer and do you have more strength?
Try Spirit Tonic today, a relaxing superfood mix to help propel you on your journey towards inner-peace and well-being.
Meditation tonic works best when combined with a healthy diet and regular exercise. Meditating without these three things can be like entering a party without your wallet. You look good, but you don't get the full experience.
Stress is the number-one enemy of meditation, which is one reason people without stress can meditate for hours on end. The same herbs that cause relaxation also support meditation, whether you use them in tea form or eat some raw before your session.
The best use of meditation tonic is for developing mindfulness. Mindfulness is the ability to pay attention to what you're doing without becoming distracted, upset or drowsy. It's perfect for monks and priests who spend all day at their spiritual practice, but it's also useful if you just want to feel more refreshed when you wake up in the morning.
Meditation tonic is most effective when used in conjunction with other relaxation techniques, such as yoga. Meditation is like swimming; it's much easier to stay afloat if you do it together.
To use meditation tonic in your spiritual practice, take a swig of the tonic and sit down with your eyes closed. See what you can notice about yourself and your environment. What's happening inside of you? Do you feel calm or agitated? Can you sense how different parts of your body are feeling? When your mind starts to wander, bring it back to the present moment.
Meditation tonic is also great for people without a spiritual practice who want to feel more relaxed and reduce their stress. For meditation novices, we suggest drinking an entire bottle the evening before you want to really relax. You may not sleep as well as usual, but by morning, your body will let go of any tension it's holding on to.
Product Highlights
Best insomnia herbs, gain greater inner-Peace, Confidence, and Focused Energy.
Ancient Taoists and Zen masters revered these Shen herbs for use on their spiritual path
Expand your meditation or yoga practice, form a stronger connection of Heart, Mind and Spirit
"Shén" (Spirit) tonic to help increase self-awareness, vibrational alignment.
Helps to build blood, improve circulation & support skin health with herbs like Longan & Jujube