What does Ashwagandha do? Is it something you've heard of but aren't sure what it is?
Or perhaps you've seen it mentioned somewhere and wanted to learn more about it? Read this article instead of asking questions or doing research.
Its health benefits, how much to take, when to take it, the types of supplements, and more are all covered in this comprehensive guide.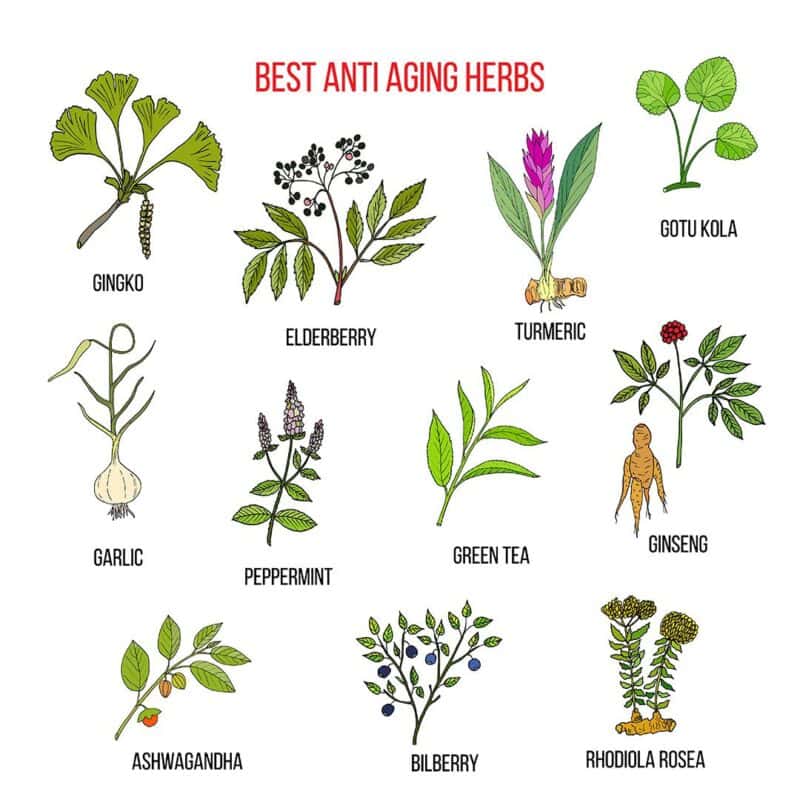 It is an evergreen plant native to India, the Middle East, and Africa. It has been shown to provide a variety of health benefits.
Its odd name is a play on the word "ashwa," which translates to "horse" in Hindi. According to folklore, fresh roots are supposed to smell like a horse because of their pungent aroma.
Supposedly it has the power to give you the stamina and energy of a horse when consumed. Tube-shaped roots are gathered, dried, and powdered into a fine powder.
For centuries, the plant has been revered as one of nature's most potent remedies.
It's an adaptogen, which means it contains a combination of amino acids, herbs, and vitamins that may help the body cope with stress.
It's common to refer to it as "Indian ginseng," even though the two plants aren't related in the botanical sense.
Supplements containing the herb are accessible online and in health food and vitamin stores.
Are you curious about how to consume Ashwagandha? The root extract is the most common form of the herb, but leaf extracts are also available.
Extracts are available in pill and powder form. Ashwagandha tea is frequently made from the root and even the leaves.
When purchasing the herb's supplements, ensure that they are human-grade. Although not all supplements have this information, the withanolide content should be between 1% and 10%.
Purchasing a high-quality supplement manufactured to gold-standard standards is the best method to ensure you are getting a product containing a significant amount of withanolide.
The higher the withanolide content, the more potent the supplement's impacts.
What Does Ashwagandha Do for You
Most body systems, including the immunological, nervous, reproductive, and endocrine systems, benefits from its use, making it an essential herb in Ayurvedic treatment.
Medical practitioners in Ayurveda are primarily concerned with preventing illness and disease via the use of natural remedies rather than pharmaceuticals or invasive surgical procedures.
The herb is employed in this 5,000-year-old method as a home medicine for various health ailments and to keep the body in balance.
According to a study published in Alzheimer's Research and Therapy, "Ayurvedic medicinal herbs have been the single most fruitful source of leads."
The herb's root, for example, is an Ayurvedic that has shown promise in the treatment of a wide range of health issues.
This means that it is used to enhance health and well-being, protect the body from disease and harmful environmental influences, and slow the aging process, among other things.
Researchers have discovered that its anti-inflammatory and antioxidant qualities have been utilized in India for generations as a general treatment.
Health Benefits
According to research, the herb is helpful in treating a wide range of health issues.
Research on the herb's effects on the human body is still in its infancy. It's not sure if the findings hold true in humans because most trials thus far have relied on animal or cell models. It has been shown to help with the following:
Stress And Anxiety
Compared to lorazepam, a sedative and anxiety medication, the herb may have a soothing effect on anxiety symptoms.
It may be equally efficient at reducing anxiety as lorazepam, according to the results of a study conducted in 2000. Nevertheless, this study was carried out on mice, not humans.
An experiment conducted in 2019 indicated that consuming 240 milligrams of the herb daily lowered stress levels in participants much more than taking a placebo.
Cortisol, a stress hormone, was lowered as a result. Self-reported stress levels and cortisol levels decreased when humans were given the herb at doses of 250 mg or 600 mg per day in a new human trial in 2019.
Despite the promising results of this study, scientists still need to gather more data before suggesting the herb for the treatment of anxiety.
Helps With Depression
The herb may also be beneficial for those who exhibit symptoms of depression. According to research, it increases tolerance to stress, which enhances people's self-rated quality of life.
An experiment on rats in 2000 compared the efficiency of the antidepressant medicine imipramine versus the herb.
When rats were subjected to "behavioral despair" and "learned helplessness" tests, researchers discovered that it had antidepressant effects equal to imipramine. It was found to be a relaxant in the treatment of clinical depression.
Maintains a healthy blood sugar level
Flavonoids and other phenolic compounds found in the herb have been shown to have anti-diabetic properties.
An animal investigation on the hypoglycemic effects of its root and leaf extract found that it helped diabetic rats return to normal blood sugar levels.
When rats were fed fructose, it reduced hyperglycemia, insulin resistance, and inflammation. According to research, the herb's extract may improve insulin sensitivity and reduce inflammatory indicators in people.
Enhances Immunity
The herb, which functions as an adaptogen by reducing stress hormones in the body, has improved immunological function and reduced inflammation in the body.
It has been shown to increase the synthesis of immunoglobulins in animals and the laboratory. Pro-inflammatory cytokines are suppressed, which helps to create an anti-inflammatory milieu.
This adaptogenic herb has the potential to be an effective treatment for a variety of inflammatory diseases by reducing the immune system's response when it is already weakened.
Enhances Stamina and Endurance
Studies have shown the herb to increase physical endurance by enhancing cognitive function and lowering physical pain.
In research, it has been shown to aid enhance focus, motivation, and stamina by soothing the brain and invigorating it at the same time.
Its extracts were tested in a double-blind, randomized, and placebo-controlled research in India in 2015 to see if they could improve the cardiorespiratory endurance of 50 healthy adults.
The maximal oxygen intake of each participant was assessed during the course of a 20-minute shuttle run.
In order to gauge how the ashwagandha treatment affected their overall well-being, each participant completed a questionnaire that inquired about their physical and emotional well-being, social ties, and the environment in which they lived.
The extracts were also observed to improve cardiorespiratory endurance and quality of life in study participants over the course of eight and twelve weeks.
Contributes to Muscle Strengthening
Perhaps the herb's most surprising benefit is its ability to boost muscle mass and strength. As a result, it may be beneficial for individuals who engage in resistance training or other forms of exercise that are hard on the muscles.
One research study found that using the herb supplements significantly increased muscle mass and strength. Males between 18 and 50 who had never done resistance training participated in an eight-week trial.
Treatment and control groups were given its root extract and starch placebos, respectively, twice a day. During bench press and leg extension exercises, the treatment group showed significantly larger gains in muscle strength.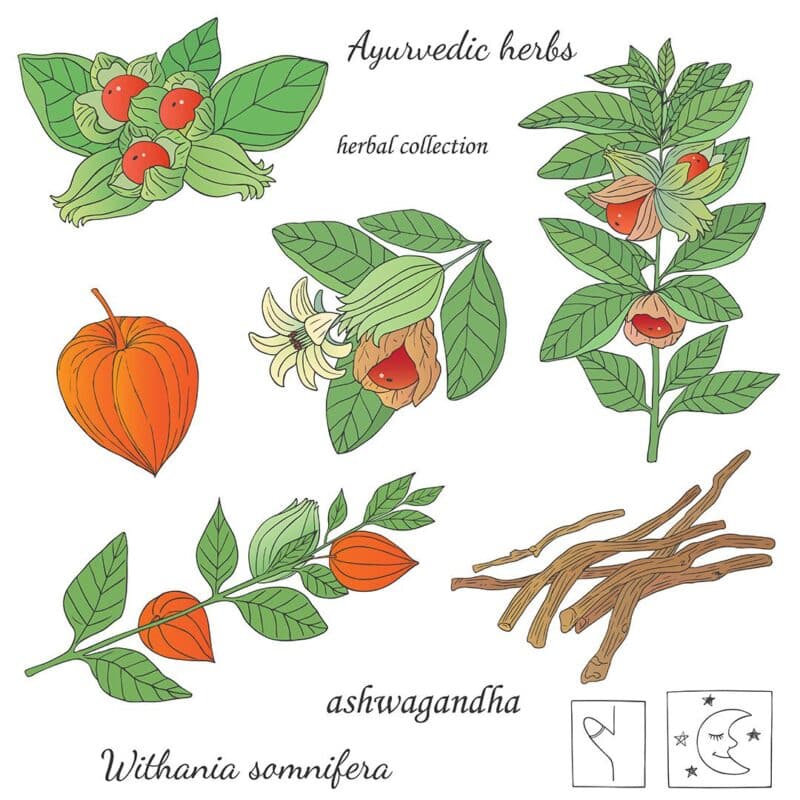 The herb's recipients also showed considerably bigger gains in arm and chest muscular mass, lower levels of exercise-induced muscle injury, higher levels of testosterone, and lower percentages of body fat.
Improves Underactive Thyroid Function
One of the most remarkable properties of adaptogen herbs is their ability to aid individuals suffering from thyroid issues.
This herb has been demonstrated to benefit those diagnosed with Hashimoto's disease, or hypothyroidism, by supporting a sluggish thyroid.
For the millions of people who suffer from thyroid disorders, many of whom are unaware, this may be the answer they've been looking for.
Side Effects
Generally, people tolerate the herb in modest to moderate doses. Nevertheless, insufficient long-term research has been conducted to assess the potential negative effects properly.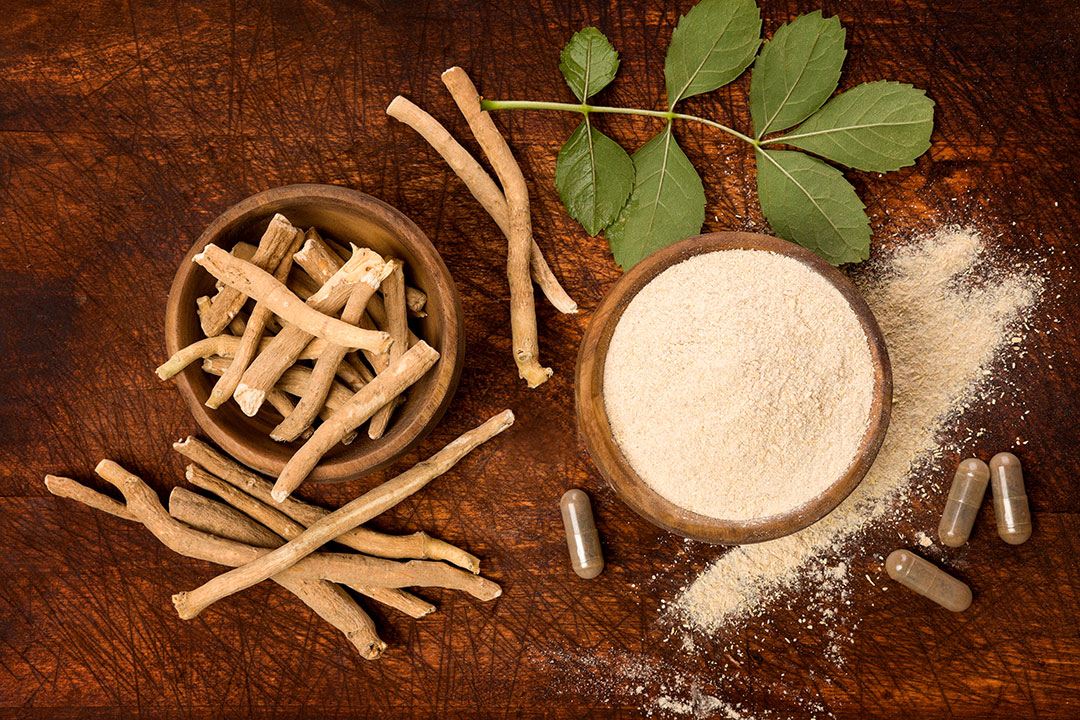 Consumption of excessive doses may cause digestive problems, diarrhea, nausea, and vomiting. This could be linked to intestinal mucosal inflammation.
Pregnant women should avoid the herb because it has been shown to cause fetal discomfort and early labor.
Another major issue with Ayurvedic herbs is that they are not regulated by the Food and Drug Administration (FDA). This implies they are not subject to regulatory oversight as pharmaceutical businesses and food manufacturers.
Herbs may contain pollutants such as heavy metals or have no herb at all. Before purchasing any goods, consumers should conduct some research about the producer.
Most herbs may interact with prescription and over-the-counter drugs. Some can enhance or diminish the effects of certain medications, potentially resulting in serious health consequences.
Individuals who are currently taking any type of medication should see their clinician before taking herbal supplements.
Additionally, you should understand that herbal medicines may take longer to work than prescription medications.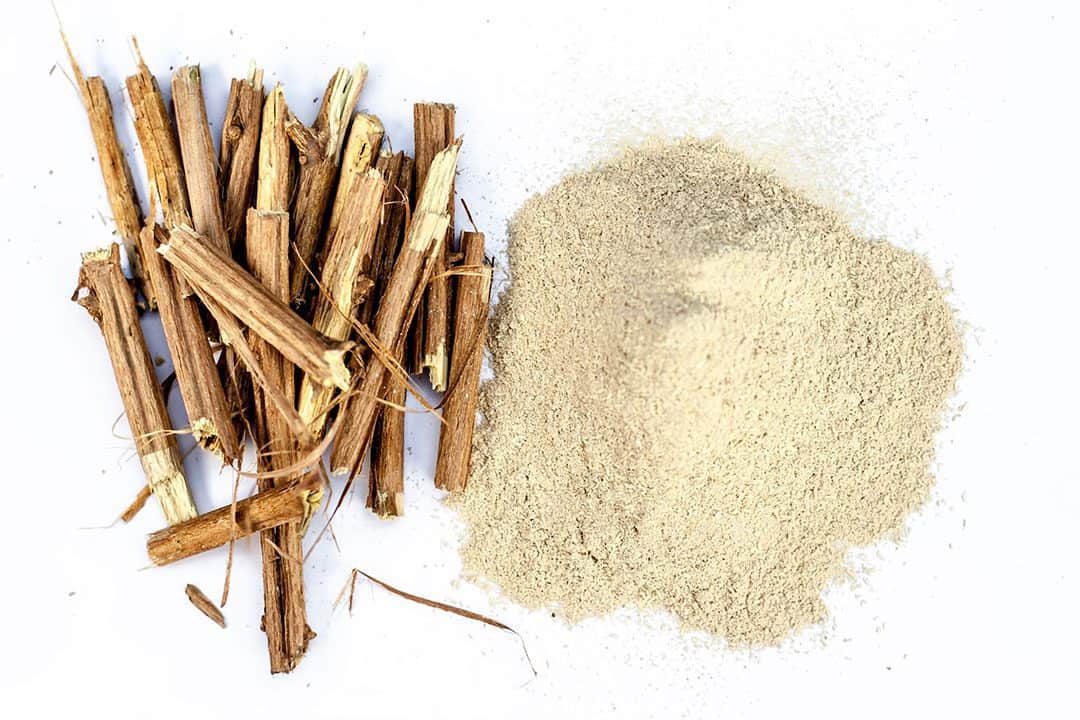 Bottom Line
This is a traditional medicinal herb that may provide various health benefits. According to study data, it may help lower anxiety and stress and even boost cognitive functioning in certain groups.
It is generally believed to be safe for the majority of people. However, it is vital to see a healthcare practitioner before incorporating it into your regimen because it is not appropriate for everyone.
Now that you have the answer to the question, what does Ashwagandha do? You can be able to make the right decision.