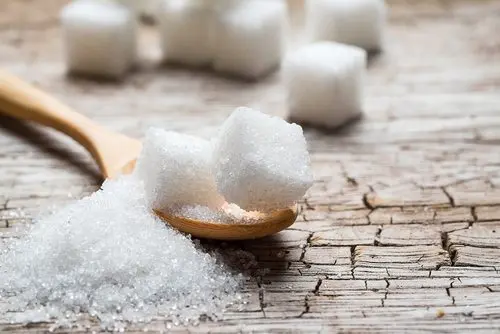 White sugar is often mentioned by nutritionists as something that leads to weight gain and disease. Limiting sugar consumption is important and a real possibility when you switch it out with naturally sweet alternatives. Women should consume no more than 6 tsp of sugar daily. Men should have no more than 9 tsp each day.
If you find that you're having a hard time breaking the sugar habit, there are some things you use instead. These items are naturally sweet, highly concentrated, and full of nutrients. There are a number of health benefits of adding these items to your diet.
Here are 4 natural alternatives to sugar:
Maple Syrup. Full of manganese, riboflavin, and zinc, this pancake topper also has polyphenols which help reduce inflammation. Inflammatory issues are often indicative of chronic diseases including certain types of cancers, heart disease, and diabetes. Enjoying maple syrup is easy. Use 2/3 of a cup for every 1 cup of sugar required and reduce the water, milk or juice needed for the recipe by ¼ cup.
Honey. Locally sourced honey is pure and not blended with table sugar. It has a delicious flavor that adds a lot to recipes. For every cup of sugar required by a recipe, substitute ½ to 2/3 cup of honey. Like with maple syrup, you'll want to reduce the liquid content of the recipe by ¼ cup.
Truvia Nectar. It's lower in calories than honey. It's also twice as sweet. You can use it in anything from coffee to baked goods such as cake and muffins. You'll want to use ½ teaspoon or one serving in place of one tsp of sugar, agave or honey. Because you have to use less, you should have one container of the product for longer.
Blackstrap Molasses. A byproduct of refining sugar cane into table salt, it helps you meet your daily requirement for iron. It also contains vitamin B6, magnesium, and calcium. You can use blackstrap molasses for baked beans, savory dishes, and muffins. It has 20 calories and 5 grams of sugar. It is bitterer than other typical molasses varieties. You may not want to use too much of it if you're not used to eating it. It's great for baking, however, when there are other ingredients being used.
Naturally sweet and better for your health, the four sugar alternatives above will quickly become staples in your home and office. You'll know exactly how much to use once you're familiar with each product, its thickness, and its flavor. You'll know which sugar alternatives work well with what foods and beverages so you're able to enjoy a sweet treat without compromising your health.
If you love the flavor of chocolate but hate the calories that come with it, a Raw Chocolate bar satisfies your sweet tooth. It's made of a superfoods blend designed to increase your health. There are a number of different varieties to choose from so it's easy to pick a size and flavor that meets your needs.
Here, you'll find more health tips like reducing sugar and giving up sweeteners.