Customer Rated Best Tasting, Highest Quality Superfoods
Satisfaction Guaranteed
If your are not completely satisfied with your purchase, simply contact us within 14 days for a full replacement or refund.
Neur-On – Brain & Focus Nootropic Formula
Powerful nootropic to support memory, energy, focus, and reduce stress
Formulated to boost cognitive function, mental clarity, focus, immune function
Utilizes the latest scientific research formulated with high-quality ingredients
Supports aerobic energy metabolism, cell growth, optimal neuronal conduction
Supports cardiovascular health, antioxidant function, and controlled blood sugar levels
Contains essential DHA for cognitive health
Neur-on is clean alternative to the Silicon Valley Nootropics or "Smart Drugs". With our holistic approach you won't have a harsh "come down" from this nootropic like chemical alternatives with strong stimulants. The feeling is amazing and it lets you down gently.
This brain-boosting herbal-based nootropic really works for next-level focus, alertness and clarity. Feel the awareness and energy.
Vegan
Gluten-Free
Non-GMO
Fair-Trade
100% Radiation Free
No Fillers
No Additives
All Natural
Sugar Free
NSF Certified Product
Lactose Free
Solvent Free
Soy-Free
Full Description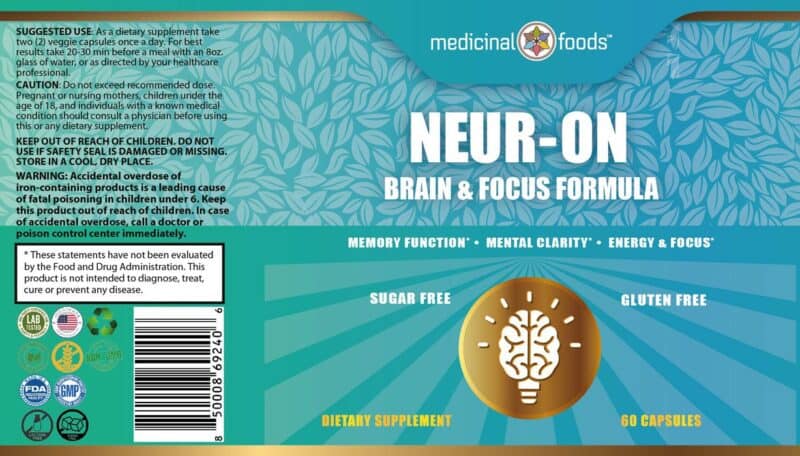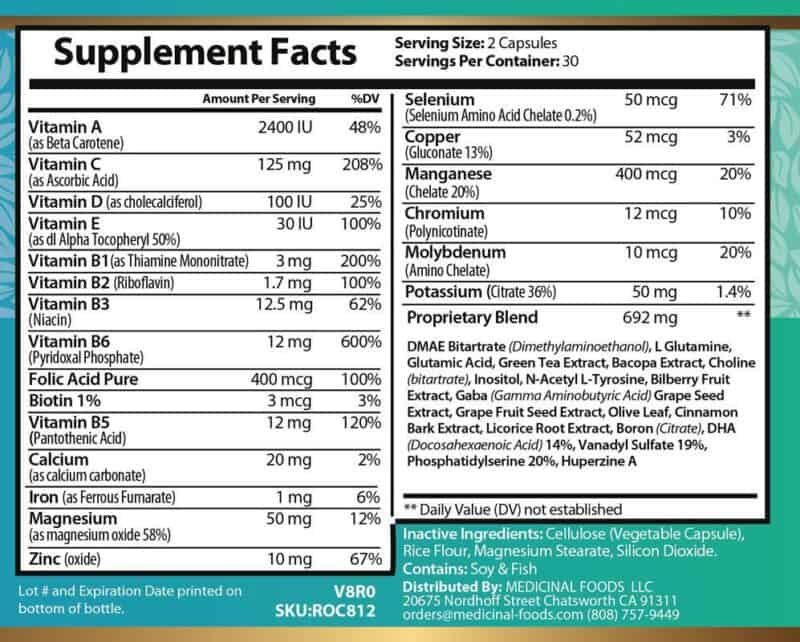 Directions / Suggested Use
Suggested Use: As a dietary supplement take two (2) veggie capsules once a day. For best results take 20-30 minutes before a meal with an 8 oz glass of water, or as directed by your health care professional.
Serving Info
Serving size: 1 Capsule
Servings per container: 60
Neuro Plus is formulated to boost cognitive function, mental clarity, focus, immune function, and energy production.
Although many thousands of people have benefited from our products and traditional healers have used the ingredients in our products for millennia, we are required to inform you that: Statements regarding the health benefits of this product have not been evaluated by the Food and Drug Administration. This product is not intended to diagnose, treat, cure or prevent any disease. If you are pregnant, nursing, taking medication, or have a medical condition, consult your physician before using this product.
Our customers also recommend