Winter is here and you may want to try new cacao powder recipes during the festive season.
Sure, the hot chocolate you made last year with homemade drinks became a favorite amongst your relatives, but you can surprise your family with new cooking directions this year with that same old ingredient.
Here's a list of five mouthwatering recipes that can make your guests say "WOW!" and they'll experience all of the many benefits of this magical food as well.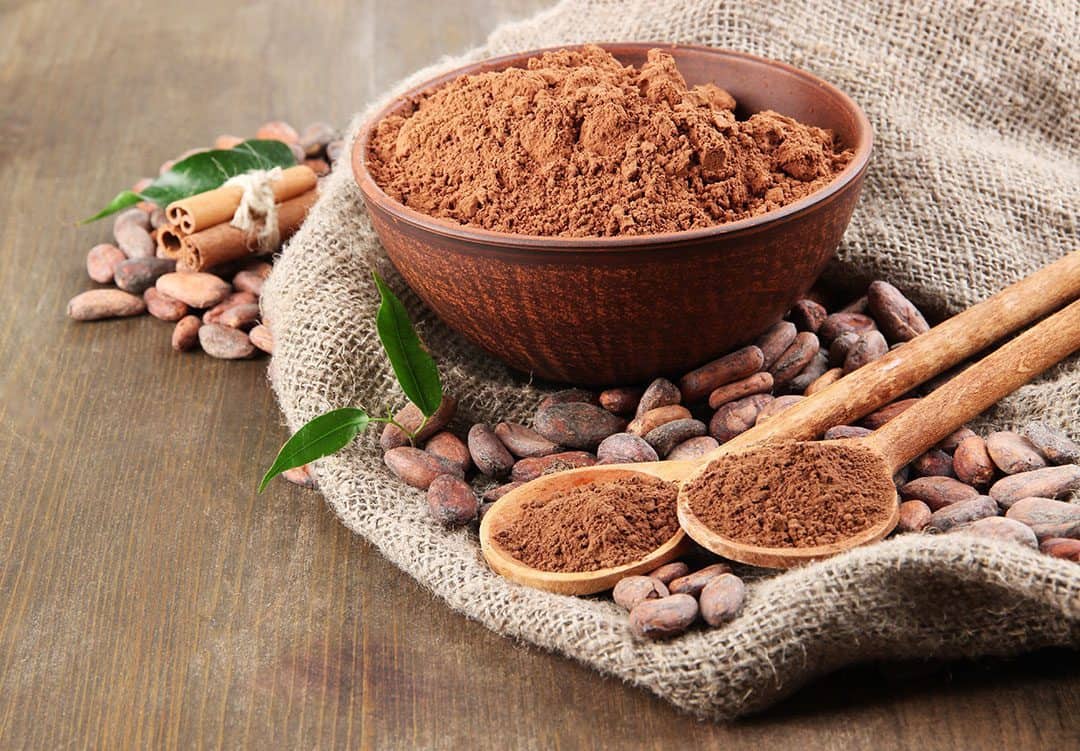 1. Chocolate muffins
Cake and festivals go hand in hand. A chocolate muffin as a welcome dish can set the mood for your guests and there are beneficial nutrients as found in other superfoods like reishi mushrooms. Here's what you will need:
● Sour cream
● Milk
● Chocolate chips
● Flour
● Dates
● Eggs
● Baking soda, and salt
● Maple syrup
● Oil (can also use pure cacao butter for an extra rich taste)
● Vanilla extract
Step 1 - Make sure you start by preheating your oven to 190⁰ C or 375⁰ F. Grease the muffin pan lightly and keep it aside.
Step 2 - Pour the baking soda, salt, and flour into a bowl and whisk them thoroughly. Add the chocolate chips and stir the mixture again. Keep this mixture aside.
Step 3 - Take a food processor or blender and add eggs, milk, chopped dates, vanilla extract, maple syrup, and oil, and sour cream. Mix everything thoroughly and make sure there are no lumps. Transfer this mixture to a bowl, add some more milk, and mix again.
Step 4 - Add the mixture made in step 2 into the wet mixture slowly. Keep whisking while you add the mixture so that there are no lumps. You should get a thick batter without lumps.
Step 5 - Pour this batter into your muffin cases and bake them for 25 minutes. Serve them hot to your guests!
2. Sweet potato chocolate pudding
This is an excellent dessert that will make your guests craving for more. Following are the ingredients that you need:
● Pure raw cacao powder
● Sweet potato
● Maple syrup
● Yogurt
● Cream cheese
Step 1 - Preheat the oven to 200⁰ C. Cut the sweet potato in half and bake it in the preheated oven for at least 30 minutes. Remove the potato from the oven and allow it to cool down.
Step 2 - Peel the sweet potato and mix it with the rest of the ingredients in a blender. Make sure you get a smooth puree.
Step 3 - Pour the mixture into dessert bowls. Refrigerate the bowls for a minimum of 30 minutes. Alternatively, you can keep the dessert bowls in the freezer for 15 minutes if you don't have enough time. Serve with roasted seeds, nuts, a spoonful of yogurt, or fresh fruit.
3. Blackforest cheesecake tart and cacao recipes
This is one of the most popular recipes for winter and maybe an instant hit among your guests if you get the measurements right.
● Orgnaic Chocolate
● Cherries
● Honey
● Yogurt
● Cream
● Ricotta

● Icing sugar
● Biscuits
Step 1 - Break the biscuits and crumble them. Mix the crumbled biscuits with the product, melted butter, and maple syrup. This will create the base of the cheesecake tart.
Step 2 - Take a 23 cm non-stick tart pan and pour the mixture into it. Spread the mixture and make sure that it sticks to the sides and base firmly. Free it for 30 minutes.
Step 3 - Melt the chocolate in a microwave.
Step 4 - Take the cherries in a shallow pan and squash them with a fork. It will take 7 to 8 minutes for the cherries to become syrupy. The puree will be slightly thick. Keep it aside and allow it to cool down.
Step 5 - Prepare your cheesecake filling a few minutes before you take out the base from the freezer. Use a blender to mix the icing sugar, yogurt, and ricotta. Slowly add cream so that it doesn't make a lump.
Step 6 - Pour this mixture into the melted chocolate and mix everything. There shouldn't be any lumps.
Step 7 - Take out the tart base and fill it with the mixture made in the above step. Spread evenly. Next, take spoonfuls of cherry puree and drop them on top of the cheesecake mixture. Refrigerate the cake for 30 minutes before serving.
4. Avocado chocolate mousse
If you are looking for a creamy, chocolate mousse recipe, then this is the one you should make. Here's what you need:
● Avocado
● Milk
● Maple syrup
● Cashew nuts
Step 1 - Make sure you take ripe avocados for this dessert. They blend quickly and add a hint of sweetness. Chop the avocado into small pieces. Grind the cashew nuts to ensure that they don't form a lump in the mousse mixture.
Step 2 - Take the chopped avocados, ground cashew nuts, and other ingredients in a bowl. Use a high-speed blender to mix everything. Don't pour too much milk, otherwise, the mixture will become too liquidy. It has to be silky smooth. Try adding the milk in small quantities as you mix the other ingredients. This should give you a better idea of when you stop adding milk to get the silky texture required for this mousse.
Step 3 - Take dessert pots and pour the mixture. Put the dessert pots in a freezer for 30 minutes before serving.
5. Chestnut truffles
Chocolate truffles are common during Christmas. Surprise your guests with chestnut trifles this time. Following are the ingredients that you need:
● Chestnuts

● Dried cranberries
● Ground almonds
● Marzipan
Step 1 - Soak the dried cranberries in a cup of brandy for 4 hours. You can even leave them overnight. In the meanwhile, chop the marzipan and chestnuts.
Step 2 - Mix the marzipan and chestnuts using a high-speed blender. It will become a thick paste. You should be able to make sticky balls out of the mixture.
Step 3 - Take a bowl and mix the soaked cranberries, ground almonds. Stir the mixture thoroughly. Cover the bowl and refrigerate it for 30 minutes.
Step 4 - Combine the mixtures made in steps 2 and 3. You will get a thick, sticky paste.
Step 5 - Take the product on a plate. Next, scoop spoonfuls of the mixture made in step 4. Make round balls and coat them with cacao powder. You can even grate chocolate with cacao powder to make the coating sweeter. Refrigerate the balls for 30 minutes and then serve.
With 5 new lip-smacking recipe combinations you shouldn't have to make last-minute arrangements for dessert. Try these and your guests will leave with a big smile on their faces.
Brownie Recipe
Healthy Halloween treats are hard to come by, but with the help of this delicious, vegan and gluten-free raw chocolate brownie recipe, your little gremlins will be more than satisfied.
Give your children a healthy chocolate fix on Halloween or at parties leading up to the big spooky night of fun! So instead of handing out the most dangerous Halloween candy, wrap these brownies for the neighborhood kids or share at a Halloween party as a special treat for all to enjoy.
Just be sure to make enough as little (and big) children are sure to grab these treats fast!
Raw Chocolate Brownie Recipe Ingredients:
1 c. Raw Cashews, soaked for 2 hours
1 c. Medicinal-Foods™ Chocolate Covered Macadamia Nuts
1 c. Almond or Oat Flour
1/2 c. Cacao Elixir™ Raw Chocolate Powder
3 Tbs Raw Walnuts

2 Medjool Dates, (chopped)
2 Tb Raw Agave Nectar
2 tsp Raw Coconut Oil
Chocolate Ganache Recipe (see below)*
Raw Cacao Nibs (for topping)
Walnut Pieces (for topping)
Raw Chocolate Ganache Recipe:
2/3 c. Cacao Elixir™ Raw Chocolate Powder

1/3 c. Raw Agave Nectar
1/4 c. Raw Coconut Oil
Recipe Directions:
Mix the cashews, macadamia nuts, and walnuts in a food processor until crumb-like. You might have to do this in 2 batches, depending on your processor size.
Add the remainder of ingredients into the processor and pulse until a smooth dough forms.
Line a 8×8 pan with wax paper. Place dough in pan and with hands, pat down until dough forms into pan.
Top with raw chocolate ganache. Immediately cover with cacao nibs and walnuts.
Chill for 10 minutes.
Be sure to share your spooky raw chocolate brownie experience and photos with us on our Recipe and image courtesy of Fork and Beans forkandbeans.com/2012/10/17/raw-fudgy-brownies/
Raw Chocolate Cookie Recipe
These raw chocolate cookies are simple to make and delicious to taste, with less than 10 ingredients and 5 minutes to make, this is the ideal raw dessert for kids and on the go treats.
Dehydrate the cookies for a warm and gooey taste or set them in the fridge to firm up and serve cold.
You can even add your favorite fruit on top or include raw cacao chips for the ultimate raw chocolate experience as the options are endless when it comes to this healthy and delicious raw dessert.
Recipe Ingredients:
1 Cup Raw Almonds
1 1/2 Cups Raw Cashews
1 Cup Dates
2 Tbsp Raw Agave Nectar
1 Tbsp Raw Coconut Oil
1 Tbsp Vanilla Extract
1/2 cup Cacao Elixir
1 Pinch Sea Salt
Recipe Directions:
Process almonds and cashews in a food processor until they (almost) resemble flour. Add dates, agave nectar, coconut oil and vanilla. Process until well mixed and doughlike.

Add powdered Cacao Elixir and sea salt and process again.

Form into cookies. You can refrigerate and eat as is, or dehydrate them for a few hours for a warm, gooey fudgy experience!
Chef's Tip: If you're looking to really replicate a delicious, fatty-tasting cookie, make sure to add the coconut oil.
It really makes or breaks these raw chocolate fudge cookies.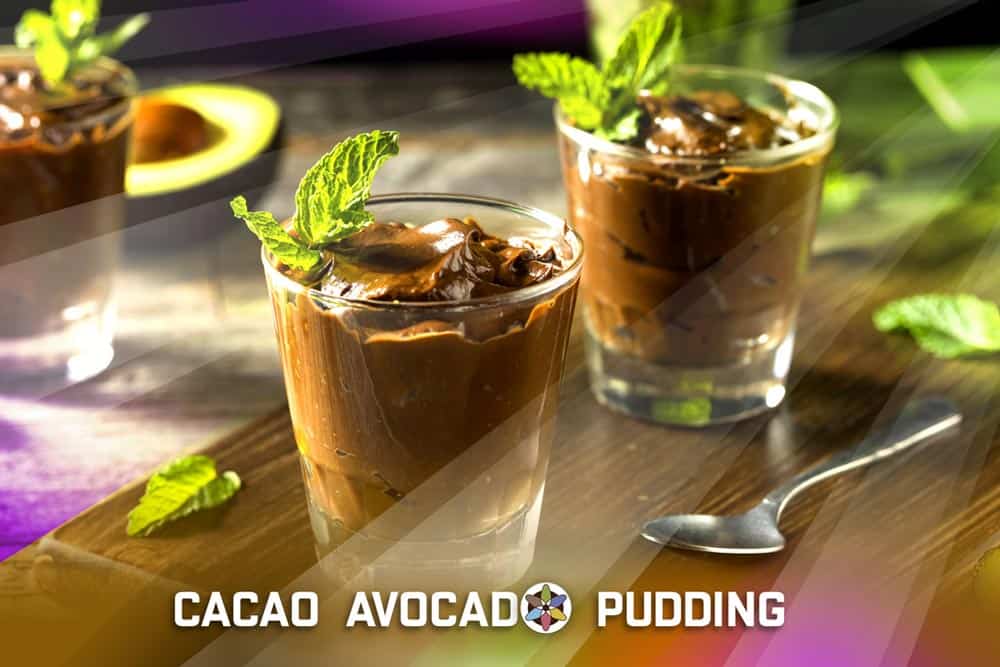 Recipe and image courtesy of The Rawtarian therawtarian.com/best-raw-chocolate-cookies